Interior Minister justifies facilitating admissions for students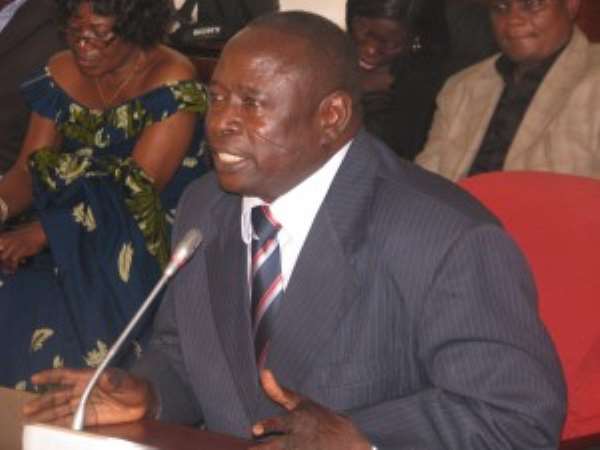 Cletus Avoka, Interior Minister
Interior Minister, Cletus Avoka says he did not err in facilitating admissions for some students into the Immigration Training School.
The Daily Guide newspaper reports that Mr. Avoka enrolled about ninety students from Bawku in a training programme meant for Liberian officers.
The paper alleges that applications from other qualified Ghanaian students were turned down based on the instruction of the Interior Minister for the benefit of students from his hometown.
Mr. Avoka however tells Joy News although he facilitated admissions for about ten students from his area, he did nothing wrong because they met the admission requirements into the Immigration Training School.
"Because I am a Member of Parliament, it is part of my responsibility that if there is a facility there that some people who have qualified can benefit, [they benefit]," he said.
Mr Avoka explained that Ghanaians who gained admission into what he called "a crush programme" were drawn from other regions including the Central, Eastern and Greater Accra Regions.
"It couldn't have been for one region or one village," he indicated.