Businessman condemns rampant ejection of tenants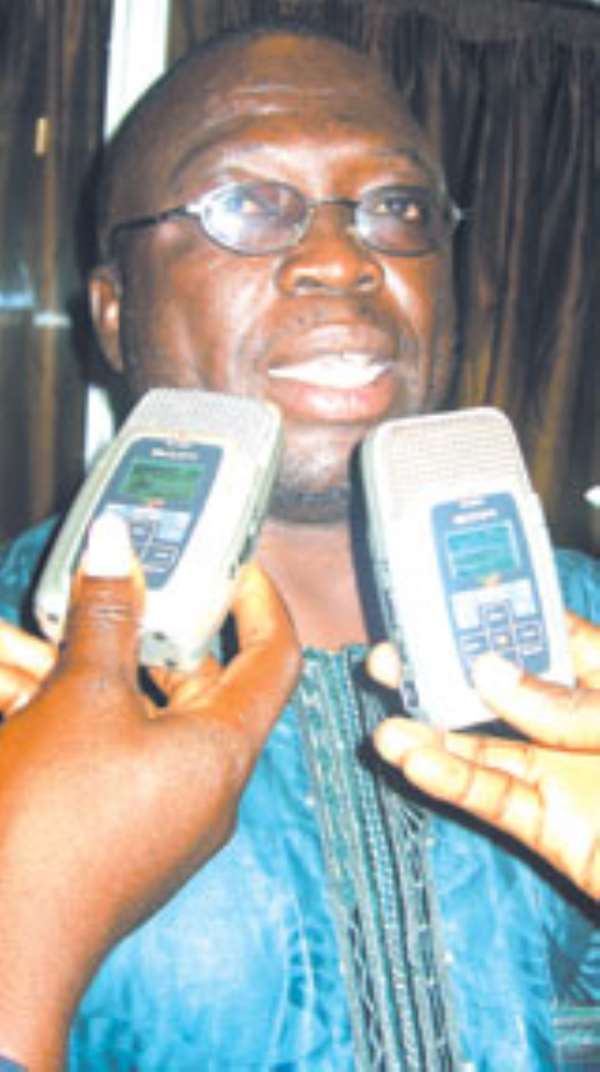 A TAKORADI Businessman, Nene Tetteh Kupualor (I) has expressed worry over persistent ejection of tenants by their landlords under flimsy excuses in almost all the majos cities and towns in the country. As a landlord himself, he said the conduct does not auger well for the development of the country.
According to him, many tenants in the Sekondi Takoradi Metropolis and elsewhere in the country have suffered dearly in recent times, as a result of this negative growing trend which has become a phenomenon.
Addressing journalists in the Western Region on the dangers associated with this development, the traditional ruler cum businessman bemoaned the situation, urging landlords throughout the country to observe the cultural values of the country that binds as together as a people and adopt what he termed as good neighborliness with their tenants.
He said for Ghana to continue to enjoy the fruits of true democracy, certain negative developments that are detrimental such as the indiscriminate ejection of tenants under weird circumstance must be addressed properly in order to make life comfortable for all citizens.
He said the landlords who are also ejecting their tenants on political grounds should desist from that because it could jeopardize the fragile democratic system that the country is practicing. "Whether somebody is an NPP or NDC, he is your tenant. Therefore those behind this political ejection of tenants must stop," the businessman advised.
Nene, who is also a Hotelier, contended that it was common practice in the cities especially, when there is a change of government. "In fact, it is happening everywhere in the country, but that is not acceptable"
Zeroing in his attention to the Western Region, where the issue has become a nerve-racking moment for many tenants, he alleged that because of the oil discovery and its exploration in the region, some landlords have decided to eject their tenants on the grounds of leasing their buildings to expatriates at the expense of the poor Ghanaian. That greed plans being harbored by some of the landlords, in his view is unacceptable and must be condemned by all well meaning Ghanaians.
He said, "The whites themselves have got money, if they want to stay in the region, they should build houses and stay in the region so that it can develop" he noted. The Executive Director of Taadi Hotel has, therefore, stressed the need for government to intervene in this matter to reduce the level of havoc and damage the practice intends to cause to the citizenry.