NDC Chairman Arrested For Rape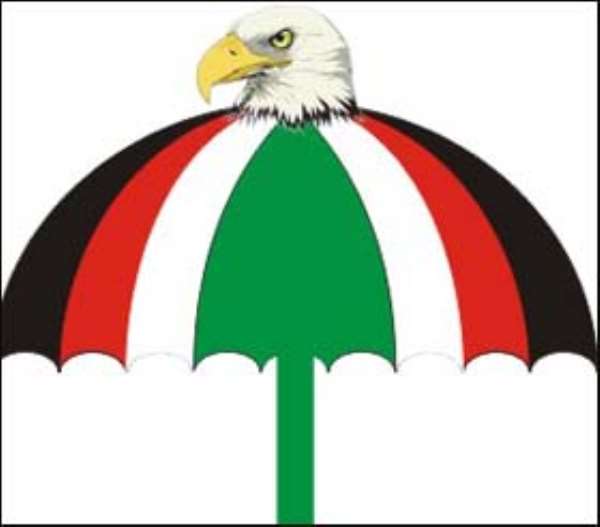 THE TWIFO Atti-Morkwaa Constituency Chairman of the National Democratic Congress, Kojo Ataborah, who thought he could help himself to a 19-year-old member of the party (name withheld) at Praso in the Central Region and go scot free, has found himself in the grips of law.
DAILY GUIDE gathered that Ataborah, who was arrested by the Central Regional Police Command, has since been granted bail and is bragging in Praso that seeing as his government is in power, nobody can touch him.
Briefing DAILY GUIDE at Praso, a source revealed that on December 13, 2009, one Achaia went to the victim's house to inform her that the chairman wanted to meet with her at his hotel the following morning to discuss her sponsorship package the Member of Parliament (MP) in the area, Elizabeth Amoah Tetteh, had promised her.
The source continued that the victim, who was concerned about her education, left her home at Nyinase very early for chairman's guest house, Adom Guest House, at Praso.
The source said the victim, who was initially made to sit in the living room for the discussion, was later invited by the chairman to one of the guest house rooms to have a look at something.
DAILY GUIDE learnt that Ataborah then forcibly had sexual intercourse with her in the room before asking the teenager to leave.
According to the source, three days after the incident the girl began to itch in her private parts, a situation which compelled her mother to ask for the cause. She then broke down and revealed the unpleasant incident to her mother.
One Raphael, who was also at the victim's house at the time, reported the crime at the Twifo Praso Police Station, after which Ataborah was arrested and detained for almost five hours. The accused was later transported to the Central Regional Police Command where he was granted bail.
Sources revealed that some 'big fish' are behind the issue and do not want it to go public.
DAILY GUIDE can authoritatively state that although Ataborah has four wives, he admitted to having sexual intercourse with the young lady during interrogation. However, he was quick to add that the teenager was his girlfriend.
A medical form has been issued to the victim to go for medical treatment. She is expected to return the form to the police.
From Sarah Afful, Twifo Praso