But for Mills, NPP members will be endangered species -Ablakwa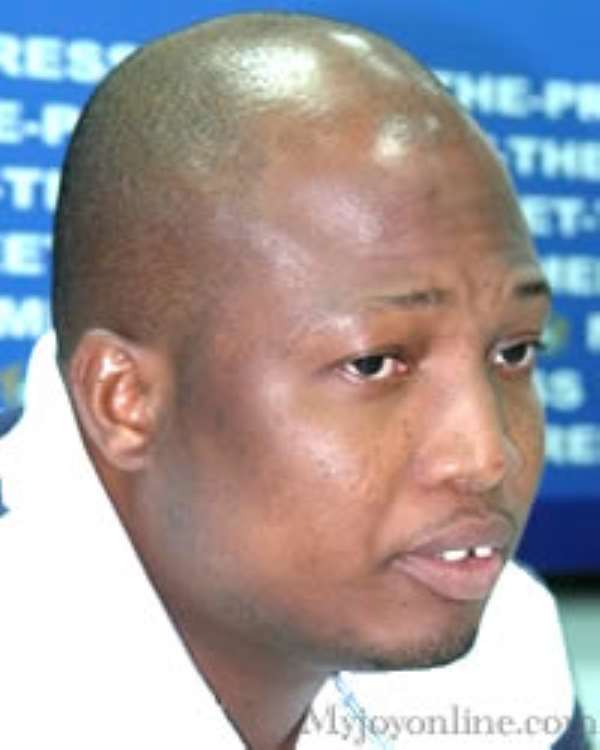 Sam Okudzeto Ablakwa, a Deputy Information Minister

© Copyright Myjoonline
Deputy Information Minister, Samuel Okudzeto Ablakwa says members of the NPP have President Mills to thank else they would have been 'consumed' by the outrage of Ghanaians.
According to him, the ex-gratia package endorsed by the erstwhile administration and indeed the last Parliament was obscene, greedy, which legitimately provoked bitter sentiments and outrage from the public.
In an interview with Joy News' Evans Mensah, he said the constitution of the Ishmael Yamson committee by President Mills to review emoluments of former MPs and ministers was timely and indeed has restored sanity and trust worthiness of politicians in the country.
"The NPP will have to be grateful to President Mills but for his intervention the public would have been so outraged that the members of the NPP might have become endangered species.
"The ex-gratia represented greed; it represented obscenity and it was also ambiguous in its approval," he pointed out.
He was reacting to the NPP's assessment of the good governance record by the one-year-old Mills administration and specific reference to the Ishmael Yamson Committee report as illegal and unconstitutional.
The General Secretary of the opposition NPP, Nana Ohene Ntow in assessing the one year tenure of the ruling party among other things criticised the government for failing to honour its campaign pledge.
Describing the Ishmael Yamson Committee report as an illegality, the general secretary also criticised government for what he said was the poor handling of the oil industry.
But this, the information Minister vehemently disagrees. On corruption, Mr Ablakwa said the Muntaka saga and the Mabey and Johnson brouhaha were landmark cases that proved President Mills' resolve to fight corruption.
The president, he said, did not hesitate in allowing CHRAJ to investigate ministers alleged to have taken bribes from the British construction firm.
He also touted the Freedom of Information Bill as well as the full constitution of the members of the Serious Fraud Office as President Mills' commitment in fighting corruption.
Play the attached audio for excerpts of the interview with Ablakwah
Story by Nathan Gadugah/Myjoyonline