NPP wants Ashanti Regional Minister sacked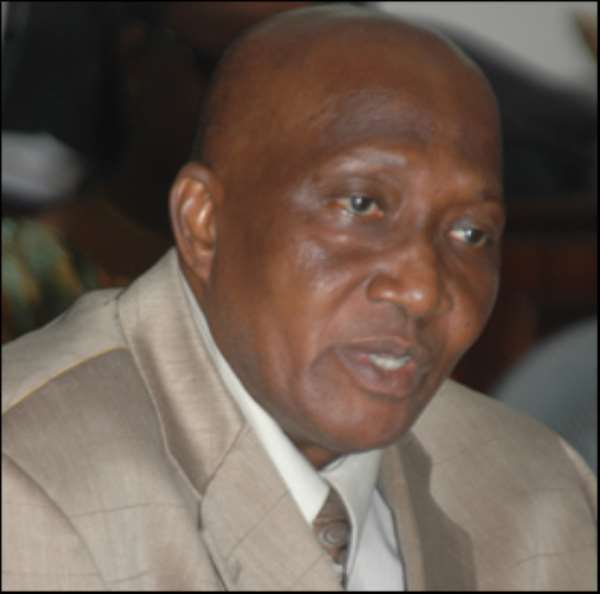 Mr Kofi Poku Manu, Ashanti Regional Minister

The New Patriotic Party has called on the government to remove, without any further delay, the Ashanti Regional Minister, Kofi Opoku Manu from office for making statements deemed dangerous for public health.
Mr. Manu was at a political function at the weekend where he urged National Democratic Congress supporters to 'slap' political opponents who criticize the ruling government. His statement has drawn wild condemnation and he has personally apologized for the comment, explaining that it is not his nature to endorse violence and that he might have been overcome by his immediate environment.
But a statement signed by Kwaku Kwarteng, Communications Director of the NPP said the statement is "criminal, dangerous and morally reprehensible" and "must attract the severest of
sanctions."
See the full statement below
PRESS STATEMENT
REMOVE ASHANTI REGIONAL MINISTER FROM OFFICE
AND PROSECUTE HIM
The call by the Ashanti Regional Minister and Chairman of the Ashanti Regional Security Council, Mr Kofi Poku Manu, inciting NDC activists to beat up political opponents is criminal, dangerous and morally reprehensible. It must attract the severest of sanctions.
As minister of state, he has responsibility to protect the peace of this country and to be an example to others, especially the youth. In particular, as the Chairman of the Regional Security Council, his primary concern should be about the peace of every citizen irrespective of their political views. To incite NDC party faithful to break the law and visit violence on innocent citizens of this simply because they have different political views is an irresponsible behaviour by the Chairman of the Regional Security
Council that must never go unpunished.
The spate of violent attacks on innocent citizens by NDC activists since the NDC assumed office in January 2009 is a product of a culture of violence sponsored by such wicked and reckless political leaders.
The President must identify with the sentiments of the public and remove Mr Kofi Poku Manu from office without any delay. There is a burden on President John Evans Atta Mills to prove that he does support, and has the courage to check the use of violent methods in political discourse by his appointees.
The police must also take up this issue and arrest Mr Kofi Poku Manu for immediate prosecution. It would be bad signal to the public if the police allow such high profile incitement to violence to go unpunished. It would undermine confidence in the police and weaken their ability to deal with wanton violence committed by ordinary people in the street. The police must act on this matter now.
Kwaku Kwarteng
Communications Director