There is Light at the End of the Tunnel only if...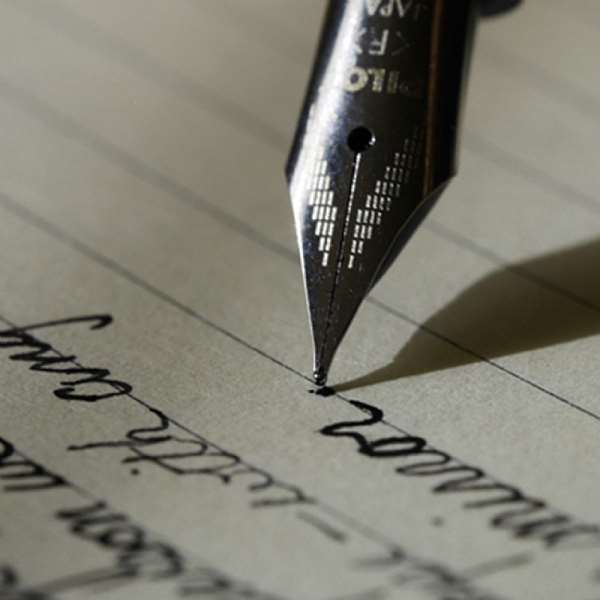 Christopher Opoku wrote a beautiful piece at Ghanaweb taking us all back in time to support his argument on how in spite of the injuries the Black Starts could yet still pull a surprise and perhaps win the tournament. I did enjoy his history lesson.
His message though had one flaw, in that football has moved so far away from what it was in the 60s, 70s and even the 1980s. Football is now a global money making machine, the management of which has moved on a thousand fold in the last 20 years. The CAN tournament itself has evolved generating so much interest worldwide and hence no longer just an African interest anymore but rather a global interest. Teams therefore prepare well for the tournament.
Incidentally, Ghana has not won the CAN since 1982 and that makes 28 years! You see, strategies have changed; the investment, the marketing and even the game have also changed.
At this level the little things make a big difference given the magnitude of the tournament. For example, in the years Christopher mentioned (1960-1980) the coach could make brilliant changes to the team at the stroke of a pen as all the players were at his disposal right at home…he watched them day in and day out also, Ghana's premiership by African standards was one of the most competitive.
Now the coach has no access to most of the players he calls to camp because they play abroad. On top of this, the coach has a maximum of 7-10 days to get players together, gel and get any strategic messages across before the tournament. One would agree that he clearly does not have ample time at his disposal.
Ghana's current team is blessed with talents but they come against teams that have gelled and played at the highest level. So you see the very little details matter when preparing for a tournament like this. The coach cannot nitpick base on what he sees on TV because these players need to get used to each other.
A tournament of this magnitude cannot afford poor preparation and mistakes concerning call-ups should be a thing of the past. So any good coach has to "start right first time" in order to expect good results. One expects a selection of players numbering 30-35 to make camp to justify their inclusion. The very little details like where to camp, the effects of the altitude and temperature difference (acclimatisation), tournament fitness, injuries etc can affect player selection. It is therefore fundamentality wrong for any coach to select 23 players outright perhaps based on their history or even form at any given time because in football anything can happen - last minute injuries, certain players not being able to acclimatize or simply not gelling with the team. I personally do not buy the idea of the supposed conflict when a player is not selected after camp. It is rather worse to call up a player at the last minute because one risks outright refusal from clubs as the country's right to that player 14 days before a tournament (FIFA rule) would have been forfeited by then. The team would then be at the mercy of the players club - a position any serious coach does not want to be. Also, I believe it affects a player's moral, as he may see himself as third choice which does not augur well for team bonding and preparation. These small management mistakes make a big difference.
The second thing is that at this level experience does count…believe it or not this is a fact in today's game. Egypt didn't win it twice in a row for nothing. And if we cannot borrow a leaf from the books of winning teams then we cannot even begin to think of winning anything. Let's not loose sight of the fact that it has been 28 years since we last won the CAN in spite of the constant pool of talent. We must therefore be doing something wrong!
Christopher sighted examples of when Ghana had won the tournament with non-first team players in 1965 and 1982. But I challenge anyone that you cannot expect that now. Football pundits would have tipped Algeria for a win this time around given their impressive run of form. Experience at this tournament counts indeed!
We shouldn't look far to find an example for the Black Stars: Ghana's squad to CAN2006 was missing first team players through injury (important players who could have made a big difference). It did affect team confidence and delivery in spite of the fact that we presented a very dedicated and determined team. We pulled a surprise by beating Senegal but our match against Nigeria was to me a memorable one in that, I never saw a determined Ghanaian side like that ever but we lost because we were simply no match to their experience and sheer power at that level. As history has it, we exited the tournament at the first round. Incidentally the coach at the time had also selected 23 men ahead of time and stuck with his guns before last minute injuries struck. Do we learn anything from our mistakes?
The current team is as depleted as that of the 2006 team, perhaps even worse. We have been robbed of the depth we had which would have been our strength at this tournament as our most of our regular first team players are now all injured. Even if Micheal Essien was to make a last minute return to the team, he cannot stamp his authority as he will be battling match fitness. The same applies to John Mensah.
The rest of the squad may be hungry but as in 2006 they lack the requisite experience needed to make any impact at this level. At least seven potential first team players who are extremely fine players lack experience at this level – Adiyah, Agyemeng Badu, Moussa Narry, Samuel Nkoom, Vorsah, Rahim Ayew, Ahinful or even Jonathan Mensah. I am a big fan of these players and believe they are knocking on the doors of the first team but this would be their first ever tournament at this level. You cannot convince me that Samuel Inkoom (a great player in the making) can mark Drogba out of the game like Paintsil did in his last premiership game with Chelsea before his injury. Experience counts for something and as good as players are they have to have experience at this level to win or even do well.
Christopher mentioned the element of surprise…funny he thinks we can pull a surprise throughout each game of this tournament. We may surprise a few teams but does that mean we can surprise the likes of Cameroon, Ivory Coast, Egypt etc..?
We needed to have done our home work well by testing these players in our friendly matches but we were concerned about Muntari, Essien and Gyan turning up at a friendly in Angola.
Note also that these last minute injuries have taken the technical bench by surprise, they now have to revise their plans and strategies under duress whilst battling to gel these players to play together for the first time. This is clearly "mission impossible" and the best Ghanaians have to hope for is that we give a good account of ourselves rather than win the tournament. I would rather we focus on making sure that this tournament would enable us to test some of the younger players for the World Cup. I am expecting us to pull one or two surprises and then see some players who are at the periphery emerge like one Abedi Pele did at the CAN 1982.
So in reply to Christopher Opoku, I would say that there is light at the end of the tunnel for Ghana football but just like any challenge, the light would not be on forever. It is up to us to reach for the end of that tunnel in time to capture that light and realise our dream. We do not want to be seen as the most talented team in Africa never to have anything.
Finally, I would like to exit with a thought provoking issue. We cannot afford not to learn from these mistakes going forward. There is no point having the current GFA board managing the affairs of Ghana football if they do not learn quickly from their mistakes. School boy mistakes of the past have cost Ghana dearly. Laryea Kingston couldn't make the World cup because someone at the GFA failed to dispute the extended red card ban within 24 hours (as per FIFA regulations) which would have had the suspension reduced. This cost Kingston the world cup and was a contributory factor in our loss to Brazil as we lacked a credible replacement for Essien at the time when Kingston was in the form of his life. See the cost of a perceived small management error?
A rush decision to name a 23-man squad resulted in Kevin Prince Boateng being left of out a Ghana squad – an opportunity to see how this talented boy would gel with the Ghana team in a tournament before the world cup.
An appointment with Balotelli could have increased our chances of getting the player to consider playing for Ghana. But somehow someone failed to book an appointment with his management team. Say what you will, but these footballers are walking businesses with sponsors, agents, managers etc running their lives. You cannot just turn up in ones country and be making frantic phone calls to his estranged parents in a bid to secure a last minute appointment. It's common sense that one should set up an appointment first even before boarding a plane. One does not have to live abroad to know this.
We have lost great players like Gerald Asamoah due to the way we handled these players even when they were willing to play for this great country. It is time for the GFA to step up, take responsibility and do their job professionally or quit. It is as simple as that.
Credit: Frederich Maafo
[email protected]