Daunting task of making realms of the privileged few open to all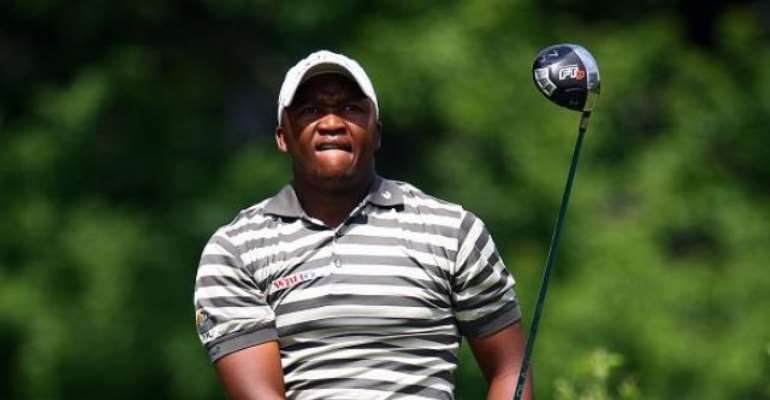 By Owen Slot
When the IOC revealed last year that golf was to be included in the 2016 Olympics, the obvious conclusion was that this was another medal for an American, a European perhaps, an Australian or a South African. To hell with that, came the thinking from one corner of England — why not a Ghanaian? An Ivorian? A black African? And thus has the search begun.
Meet Paul Gibbons. Gibbons is the quieter, publicity-shy half of the Auto Trader empire that made John Madejski his wealth. Madejski took Reading FC to the Premier League; Gibbons would like to take a black African to the medal podium of Olympic golf.
Gibbons's commercial interest in the sport dates to a golf lesson with the club pro at Sandford Springs, Hampshire, where he was asked whether, because the club was up for sale, he wanted to buy it.
He now owns four courses, wrapped up in the company Leaderboard Golf, but he also has a strong philanthropic drive and when golf became Olympic, he pondered the illogic in what was officially a world sport being available to so few of its population. He now wonders if he can do something about it and he will not be the first.
The impact of sport on the African continent can be vast. Sport can change communities, it can influence culture, deliver education, unite the disunited. But the expensive sports? The posh sports? The sports that require wealth and infrastructure foreign to developing Africa? We are talking here of a sociological project that has only rarely coughed up the most meagre of results.
In 1983, Wimbledon was charmed by a little-known Nigerian, Nduka Odizor, who bounced balls on his head and reached the last 16. His biographical information was intriguing — was he the son of a chef or a chief? — and so he became known as "The Duke" and found himself in one of those brief media love affairs that end predictably with Wimbledon defeat.
Twenty-seven years on, there is not a single East or West African in the top 500 of the world rankings; there are two (white) South Africans in the top 250 and a Moroccan at No 259. The picture is the same in the women's game.
In golf, if you take out white southern Africa, you will find James Kamte, a black South African at No 338, T. C. Charamba, a black Zimbabwean, at No 636 and Dismas Indiza, a black Kenyan, at No 1,347.
How hard is it to make it? Duncan Mugabe is 19, Ugandan and possibly the best young black tennis player on the continent. And yet, according to Dermot Sweeney, who has overseen his development, "As it stands, I don't think he has a realistic chance."
The International Tennis Federation (ITF) funds two high-performance centres in Africa. One is in Pretoria, South Africa, the other was about to open in Ivory Coast five years ago, but escalating violence, political and tribal tension forced a quick move to Dakar, Senegal, instead.
There are 15 precious places at the Pretoria centre, nine in Dakar, for five years of elite training and education. Mugabe won a place in Pretoria, where Sweeney is the director, and he was a star pupil. But that is not enough.
Sweeney explains: "Once he leaves here, he is pretty much on his own. He is back in Uganda, where there is no tennis competition, no set-up, no coach. We cannot fund him; for a year, that would cost us $100,000 (about £62,000), and that's without a coach."
It is not as if he is completely cut off. He travelled as a funded member of one of the ITF development teams last year, played a handful of tournaments and got his world ranking into the 600s. Yet still, Mugabe is at an unquantifiable disadvantage. In its last published figures, in 2007, the ITF spent $4.1 million on its development programme. The LTA's annual income is nearer £30 million.
"Duncan gets to a decent level but there's no backing or funding to take him farther," Sweeney said. "He's getting helped by one guy in Uganda, but it's not enough. If someone else would back his career, he would have a chance."
Such long odds are not lost on Gibbons. That is why his research has taken him to the Right To Dream project in Ghana. The project, a football academy in Accra, is run by Tom Vernon, a 31-year-old from High Wycombe, Buckinghamshire. A place at Vernon's academy is one of the hottest tickets in the country, not simply because boys are aimed at playing professional football, but because they are educated and pointed also at further education in England and the United States.
Vernon has made it work for football; he sees no reason why the posh sports should not follow. "We happen to have built our academy on one of the biggest lakes in West Africa," he said. So he has visions of a Ghanaian rowing eight. The approach by Gibbons was therefore perfect. Vernon already had ambitions for tennis and golf and, if a deal with Gibbons works out, he is ready to proceed.
He has been in talks with Manchester Metropolitan University for some Masters students to work on the new vision and he hopes that some of his alumni, now at Hartpury College in Gloucestershire, will return to run a Talent ID scheme to recruit the new golf, tennis and rowing scholars.
"The latest problems aside," Vernon said, "Tiger Woods is such a massive role model for African kids — a black guy who has conquered a white sport is more of an inspiration than Michael Essien or Didier Drogba [the Chelsea footballers from Ghana and Ivory Coast respectively]. There's a load of kids here who could get themselves a world-class education through golf and tennis; and if any of them made it, that would be such an inspiration."
Odizor was a shooting star whose flame fizzled and died. Right To Dream uses success to breed more success. "I've read of a few who have attempted this with tennis or golf," Vernon said, "but no one who was successful."
He relishes the opportunity to prove history wrong. Where, after all, is the failure in sport if the least it achieves is an education?