Moslem community hunt for extremists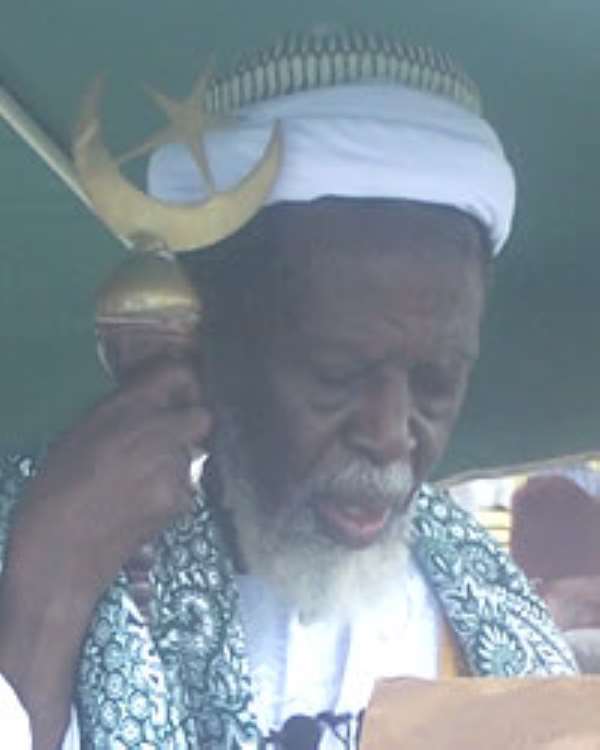 Nuhu Sharabutu, National chief Imam
The office of the National chief Imam together with other Moslem chiefs are working to expose all extremists whose bad deeds cast the Moslem religion in a bad light.
This was revealed by Mohammed Osman, spokesperson for the National Chief Imam, Sheikh Nuhu Sharabutu, in an interview with Joy News' Matilda Asante Asiedu on Monday.
His statement follows the Christmas Day attempt by 23-year-old Nigerian Muslim, Umar Farouk Abdulmutallab to detonate a bomb aboard a Northwest Airlines Flight 253 - with 278 passengers and 11 crew, heading to the US city of Detroit.
He had started his journey from Accra through to Nigeria and then to Amsterdam before he was caught in his tracks trying to detonate the bomb strapped to his panties at his Detroit destination.
He is now in US custody.
Mohammed Osman said the incident has been a source of great worry and disappointment to the National Chief Imam.
He has consequently called on all regional and district level imams to intensify their preaching against acts of violence.
He also noted that many youth empowerment programmes have been activated to engage the youth in productive ventures.
Mohammed Osman dismissed assertions that Islam is a violent religion which supports acts of terrorism.
He argued that portions of the Quran have been deliberately misinterpreted to create an erroneous impression that Islam is a violent religion.
On martyrs, the practice embedded in the Quran which allows for death and pain in support of a cause for which a reward is promised in heaven, Osman explained it has nothing to do with terrorism or extremism.
That he said only applies when one needs to defend his nation or his religion is under threat.
Play the attached audio for excerpts of the interview with Osman
Story by Nathan Gadugah/Myjoyonline.com/Ghana