Clinton To Visit Ghana Again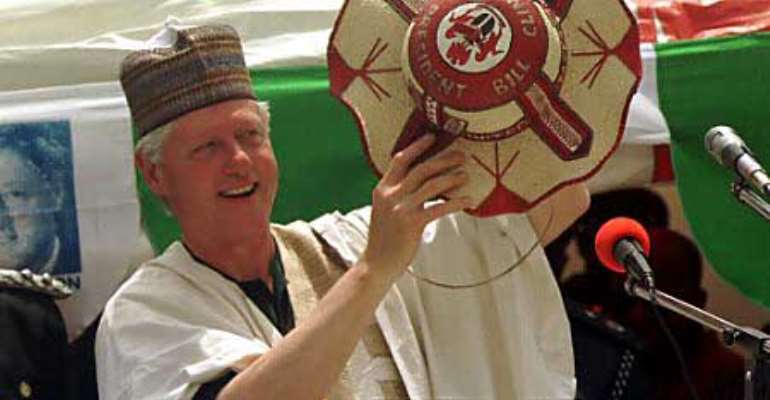 The immediate past president of the United States, Bill Clinton is expected in Accra on September 21 for a two-day official visit to Ghana. It will be Clinton's second visit to Ghana, but the first since he relinquished power two years ago.
"The Statesman", a private newspaper owned by a leading member of the government said Clinton would be accompanied by Dr. Hernado do Soto, a renowned Peruvian economist, who visited Ghana late last year.
The former president who is an advocate of the poor will use the visit to launch the Foundation for Building Capital for the Poor, a non-governmental organization (NGO) aimed at mobilizing resources for the poor in the developing world.
Diplomatic analysts have described Bill Clinton's visit as indication of the goodwill the Kufuor government enjoys in the international community. The former US president first visited Ghana on March 23 1998, when he made a stop-over during his tour of some selected African countries during his presidency.
"Sources close to the ministry of foreign affairs told The Statesman that apart from launching his pet project of alleviating the poverty in the developing countries, the former US president would also have discussions with Otumfuo Osei Tutu II, Asantehene. The discussions, the paper says would centre on land issues as well environmental degradation in the country.
President Clinton and his team will leave for the neighbouring Cote d'Ivoire to launch a similar project. Dr. do Soto, was in the country late last year at the invitation of the United Nations Development Programme (UNDP) and the Institute of Economic Affairs (IEA), where he delivered a thought-provoking lecture on wealth-creation. Since completing his term do Soto, an acclaimed international economist, would use his wealth of experience to shape the direction of Clinton's Foundation