Brazil's 'needle boy' out of danger after operation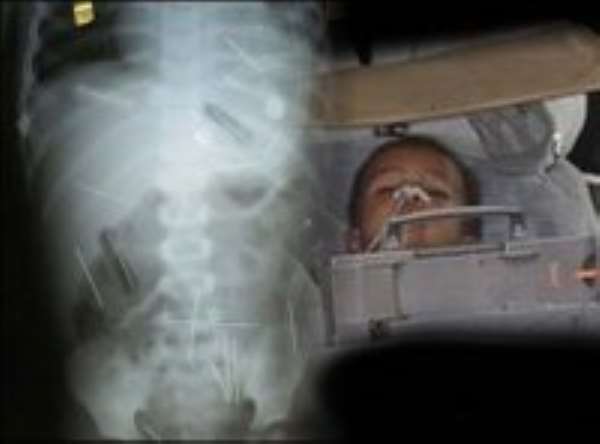 Doctors in Brazil say a two-year-old boy who was pierced with at least 31 sewing needles is out of danger following a third successful operation. Surgeons in Salvador de Bahia have decided to not remove the remaining few needles left in the boy for now.
The boy's stepfather Roberto Carlos Magalhaes, 30, has confessed to inserting the needles into the boy's body as part of a black magic ritual.
He said he did it as a means of taking revenge on his wife.
Doctor Roque Aras said the remaining needles were small and posed no significant threat, the Associated Press news agency reported.