CIA workers killed by 'Afghan soldier'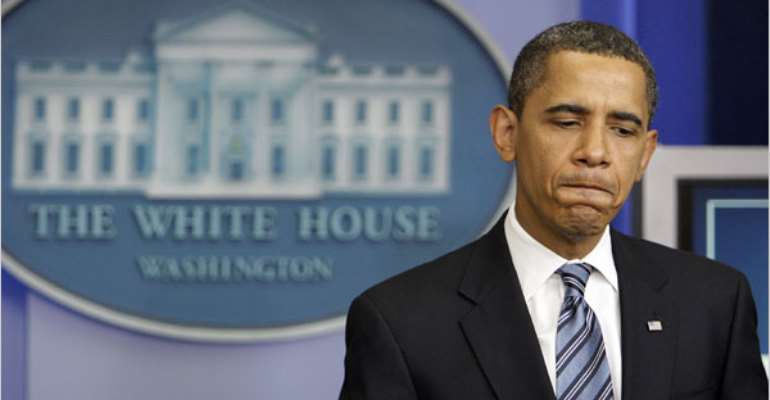 Eight Americans working for the CIA have died in a bomb attack in Afghanistan, the worst against US intelligence officials since 2001.
A bomber wearing an explosive vest entered Forward Operating Base Chapman in Khost Province, near Pakistan.
A Taliban spokesman said one of its members who was working for the Afghan army carried out the attack.
In a separate incident, four Canadian soldiers and a journalist died in a roadside bomb attack in Kandahar.
It was the worst fatal incident affecting Canadians in Afghanistan for more than two years.
Army uniform
A Taliban spokesman said the militant who carried out the attack at the Chapman base on Wednesday evening was working as a soldier in the Afghan army.
Zabiullah Mujahid told the BBC the bomber was wearing uniform when he managed to breach security at the base, detonating his explosives belt in the gym.
Unnamed US officials were quoted as saying that most if not all of the dead Americans were either CIA agents or contractors, although this has not been officially confirmed by either the CIA or the Pentagon.
A further six Americans are reported to be wounded.
Reports say the base is used by provincial reconstruction teams, which consist of soldiers and civilians.
The base has been described as "not regular" - a phrase that implies it was a centre of CIA operations in Khost province, the BBC's Peter Greste in Kabul says.
It is the biggest single reported loss of life for the CIA since the war began in Afghanistan eight years, and the biggest loss for the US since October.
"We mourn the loss of life in this attack, and are withholding further details pending notification of next of kin," US state department spokesman Ian Kelly said.
A spokesman for Isaf, the international Nato force in Afghanistan, said that "no US and no Isaf military personnel were killed or injured" in the incident.
Questions raised
Khost province - which is one of the Taliban's strongholds - has been targeted by militants over the past year.
The number of foreign civilians deployed in Afghanistan has been rising as international efforts there focus increasingly on development and aid.
Civilians work alongside military reconstruction teams at provincial bases around the country.
A "civilian surge" was one of the three core elements of the new US strategy for Afghanistan announced by US President Barack Obama at the beginning of the month.
The fact that an attacker has been able to breach security at such a sensitive facility raises questions about the ability of US forces to protect themselves ahead of the surge, our correspondent adds.
This has been the deadliest year for foreign troops since the 2001 invasion.