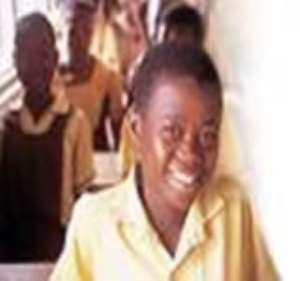 The Paramount Chief of Bongo Traditional Area, Naba Aleemyaarum has called on his people to support an educational endowment fund he launched two years ago.

He made the call on Tuesday during the celebration of the "Azabene" festival, celebrated annually by the people of Bongo in remembrance of the movement of their grandfathers from Nelerigu to the present land.

It is also celebrated to pray for peace and unity, take stock of development in the area and plan on how to embark on new ones.

It was on the theme" Culture Re-awakened to Promote Education, Sustainable Environment and Afforestation".

The Paramount Chief stated that Government alone cannot contribute to the development of education and called on the people of Bongo, especially those living outside the district and in the Diaspora to contribute to the educational fund.
Naba Aleemyaarum said there was pressure on the Bongo District Assembly and the common Fund on the Member of Parliament for the area and that it was necessary for them to help in the development of education.

According to him, the Fund has been able to support five students to the Senior High School, with one of them gaining admission to the University for Development Studies.

He indicated that there were a number of brilliant and needy students in the area who needed support to further their education, adding that if they got support through the fund it would develop the human resource base of the district in future.

On developmental activities in the area, the chief said, he had initiated a climate change project dubbed "Green Bongo for Sustainable Development" sponsored by the UNDP, and that trees are being planted in 13 communities out of the 32 in his jurisdiction.

He revealed that trees planted last season were doing well and he had assigned people to take care of them, adding that the communities have been sensitized on afforestation, indiscriminate bush burning, compost manure making, as well as the training of 30 fire volunteers.