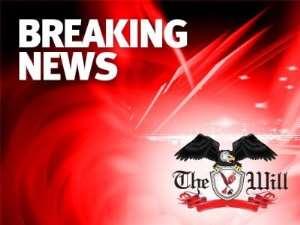 UMAR FAROUK ABDULMUTALLAB BOARDED A KLM FLIGHT FROM LAGOS, NIGERIA. NIGERIAN INFORMATION MINISTER CONTACTED BY THEWILL NEWSPAPER.
San Francisco (THEWILL) - A Nigerian national, Umar Farouk Abdulmutallab, 23, is responsible for detonating several small sophisticated explosive devices on a Northwest flight, on Christmas Day, from Amsterdam, Netherlands, to Detroit Michigan, according to a federal government circular.
A passenger on the plane, Syed Jafry who was sitting on seat number 16G told CNN that just after the announcement from the pilot that the plane was about to land, the bomber who was seating on 19A suddenly lit the device which went up in flames. He said it looked like the device malfunctioned because it only popped and started a fire before he was subdued.
US Republican Congressman, Peter King told CNN that the Nigerian, who is on a database of persons with terrorist connections to Al-Qaeda but not on a "no-fly" list started his journey on a KLM flight from Murtala Mohammed International Airport in Lagos, Nigeria before boarding the Northwest plane (Delta), an Airbus 330 carrying 278 passengers from Amsterdam where he ignited the sophisticated explosive devices just as the plane was landing in Detroit causing several minor injuries to passengers. A spokesperson for Delta, which is parent company of Northwest, Susan Elliot said the passenger was subdued before he could cause more damages.
The circular from the government said the Nigerian has been taken into custody and is being treated for injuries he sustained during the incident.
The White House has said the incident is a terrorist attack.
"The suspect is claiming to have extremist affiliation and that the device was acquired in Yemen along with instructions as to when it should be used," the document said.
Umar Abdulmutallab, born on December 22, 1986 is being held on immigration charges until full terror charges are assembled because since he was on a terrorist watch list there was no way he would have been issued a US visa.
The Department of Homeland Security issued a statement on Friday warning that passengers should be ready for more additional screening to ensure safety on both domestic and foreign routes.
The FBI is investigating the incident, according to spokeswoman Sandra Berchtold.
Two passengers were taken to the University of Michigan Medical Center in Ann Arbor.
President Obama who is holidaying in Hawaii has been briefed.
Our call at 2.50 a.m WAT to Nigerian information minister, Prof. Dora Akunyili to bring the development to her attention was not accepted but we got a hold of her assistant, Mary Ikoku who said her boss was on vacation but would reach her as soon as possible to alert her on the development.
No one was available to speak to THEWILL when we called the Nigerian Embassy in Washington DC.
On Tuesday a man had his hands blown off at the Logemo House office in Lagos of Superscreen Television while trying to deliver parcel bombs to senior executives of the station.
Originating at thewillnigeria.com