China sentences five to death over riots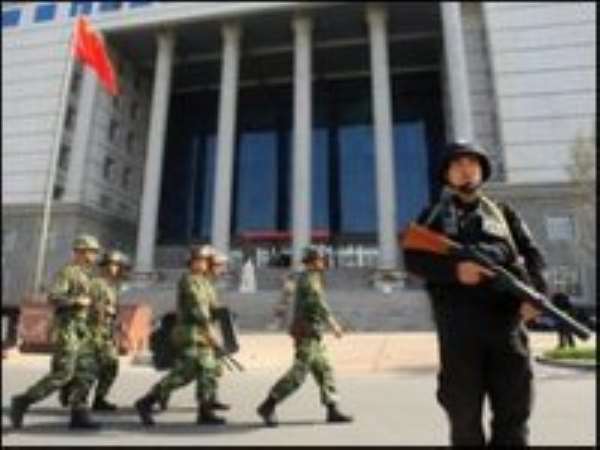 A court in China's Xinjiang region has sentenced a further five people to death for their role in July's deadly ethnic riots, the worst in decades. The sentences bring the number of people condemned to die over the riots to a total of 22.
Five more were sentenced to death with a two-year reprieve, a sentence often commuted to life in prison.
Nine people were executed last month over the riots, in which nearly 200 people were killed.
Chinese officials have said most of the victims were members of China's majority Han ethnic group who were attacked by ethnic Uighurs.
Reports suggest that the five sentenced to death were Uighurs - members of a Turkic minority in China that calls Xinjiang their homeland.
Ethnic tensions exploded on 5 July as Uighurs in Urumqi protested over clashes at a factory in southern China that had left two Uighurs dead.
Shops were smashed and vehicles set alight, with passers-by being set upon by Uighur rioters.
Two days later, groups of Han went looking for revenge as police struggled to restore order.
Officials say 197 people were killed and about 1,700 people injured in the rioting.