"I Feel Lonely" As President; Mills Confesses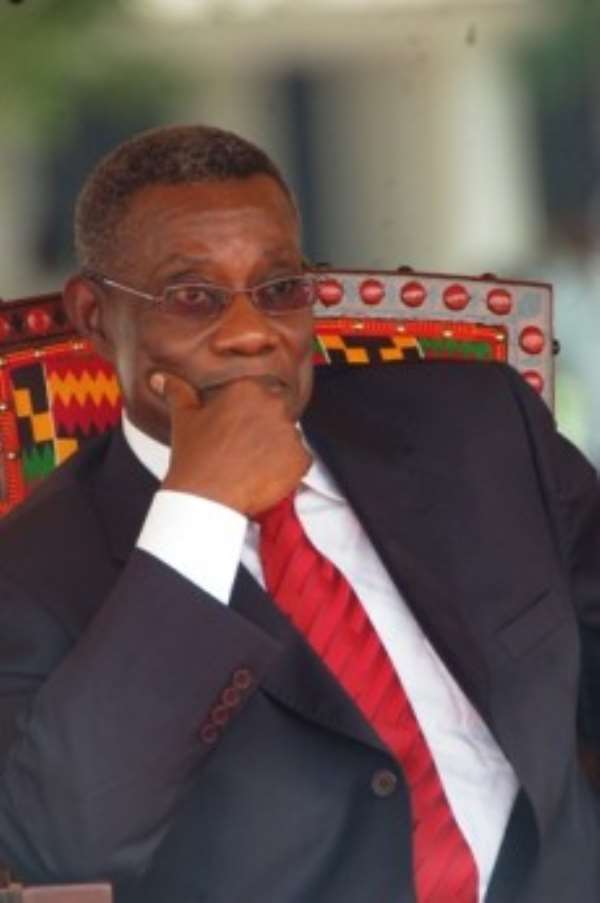 Less than a year into his tenure of office, President J.E.A. Mills has admitted to feeling lonely as President at times, but the President fell short on giving graphic details of the period when he experienced these feelings of loneliness.
President Mills, who had an encounter with 300 Basic School Pupils selected from the 10 regions of Ghana, at the Castle Osu today; offered one pupil from each region the chance to ask him general questions.
The pupils asked President Mills questions relating to; Science Education, the Girl-Child Education, ICT, Science Laboratory and Science Equipments, School feeding Programme, How It Feels To Be A President, and Scholarships.
Others also asked President Mills questions about How to Deal with Congestions in Schools and other matters.
In response President Mills said the Government would re-introduce Science Forum where women who have made it in science interact with girls, to motivate them excel in science.
On how it feels to be a President, President J.E.A. Mills confessed that "I feel lonely at times, but I am consoled when i see my vision for Ghanaians being fulfilled one by one."
"One of the reasons why i invited you here, is that i sometimes feel lonely as a President...so the President is a very lonely man, but the President is always aware of the responsibilities which the good people have thrust on him. And therefore he spends most of his time thinking about how to build a better Ghana. But the loneliness is compensated by the improvement that you're beginning to see in the daily lives of our people," President Mills said.
On ICT, the President said government is putting up ICT centres, and Private persons are approaching government to invest in ICT. He said Science Equipments Touching on the School Feeding Programme, he said as soon as government removes the challenges facing it, in terms of its finances it will be extended to all public schools.
By Kwadwo Asante/Bernard Quanson/Peacefmonline.com/Ghana