P.C. accuses Rawlings' men of theft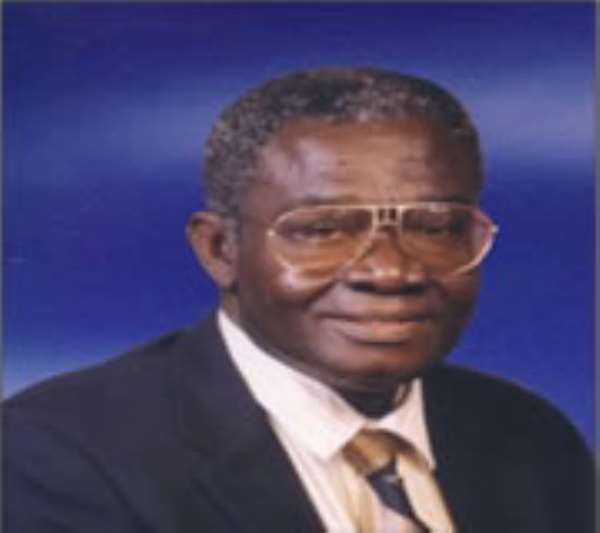 Member of Parliament for Asikuma-Odoben-BrakwaPaul Paul Collins Appiah Ofori
The controversial Member of Parliament for Asikuma-Odoben-BrakwaPaul Paul Collins Appiah Ofori, has accused some close allies of former President Rawlings of stealing state money when they were in office.
According to P.C. Appiah Ofori, he personally reported a lumber operating firm called Conglomerate for evading their tax obligation to the then President Rawlings when he was in office.
He indicated that he had just resumed work as the chief accountant of the company but realised that 10 years before he started working with them, they had not for once paid tax.
He told Parliament Monday, that upon persistent pressure something small was paid into government coffers by the powers that were and the rest used for their personal gains.
He indicated that when he reported their conduct to Rawlings, he was arrested and kept in a guardroom for hours before he was released.
He made these allegations when he rose to contribute to the motion that the Ghana Revenue Authority Bill, 2009 be read the second time. He indicated that since the bill had not explicit provisions to punish people who would evade tax obligations; it should be withdrawn and revisited to include massive punishment for such people.
Even though the Majority Leader of Parliament, Alban Sumana Bagbin prevailed upon him to withdraw or retract the statement relating to Mr Rawlings since he could not substantiate his allegations concerning the former president, he resisted and indicated that he knew what he was saying was the truth.
The Speaker Joyce Bamford Addo asked him to withdraw since it happened long ago and he could not provide any documentary prove to his allegations.
Also contributing to the motion, Minister for Communications, Haruna Iddrisu noted that, leakages in tax administration systems should be blocked to ensure more revenue mobilization for the government. He added that, institutions responsible for enforcing these obligations should be up and doing.
The house rose Monday for the Christmas and New Year holidays. The MPs would be away from Parliament for 7 weeks and are expected to reconvene on the 26th of January, 2010.