I've No Presidential Ambition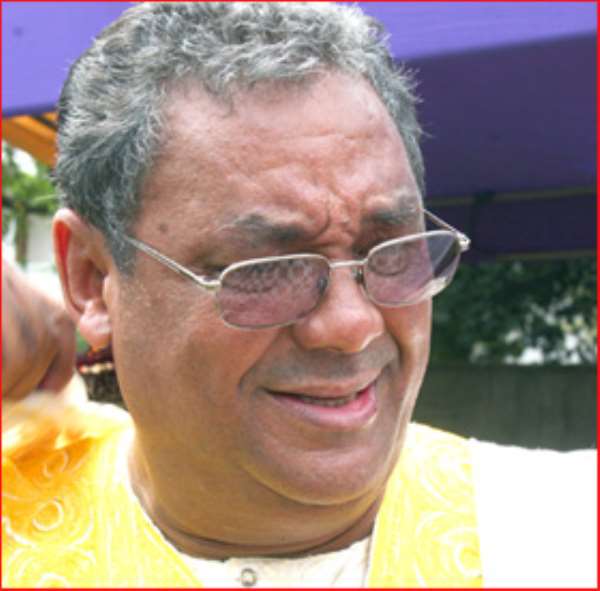 Jake Otanka Obetsebi-Lamptey
THE THREE times Greater-Accra Chairman and  the campaign strategist of the New Patriotic Party (NPP), has confirmed that he has dropped his ambition to become the president of Ghana but rather desires to be the national chairman of the party.
He noted that if elected as the national chairman, he would strategize and prepare the grounds for whoever the delegates of the party elect as presidential candidate for the 2012 elections.
Mr. Obetsebi-Lamptey was speaking to media personnel in Bolgatanga after he met with Constituency executives in the Upper East region to officially announce his intention to contest for the national chairmanship postion of the NPP at the National Congress.
He added that delegates of the party could trust him to lead the party because of 30 years of experience in marketing and communication and 25 years as the Chief Executive Officer of various companies.
On the defeat of NPP in the 2008 general elections, Mr. Obetsebi-Lamptey attributed it to the petty quarrels and misunderstanding between party supporters and members at that the constituency.
He also mentioned complacency and inability of people who lost in the various constituency primaries to support the campaign of parliamentary candidates and the presidential candidate, noting that the National Democratic Congress (NDC) had the opportunity to take many parliamentary seats.
Mr. Obetsebi-Lamptey said, "The members and supporters have regretted for their actions and inactions and have resolved to forgive each other for the sake of unity in the party.
"I have what it takes to ensure real unity to enable the party to win power in 2012.
"Before we left office, there was some level of "Can Do" spirit in the country, but now the same can not be said under this NDC government."
Hardship, he noted, has engulfed almost everyone in the country, stressing, "In my view, I think the NDC government has rather plunked the nation into a state of illusion and hopelessness and not the better Ghana that they promised."
From Ebo Bruce-Quansah, Bolgatanga