People would be wary of Arthur K. – Ursula Owusu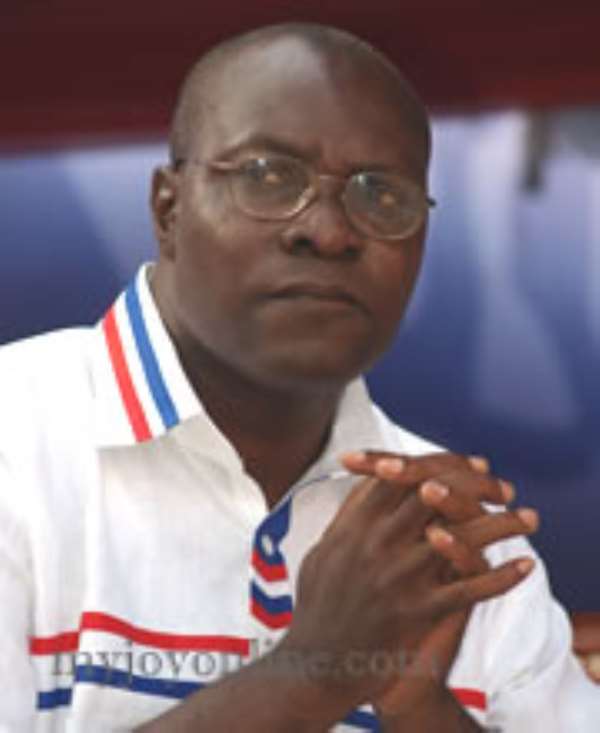 Dr. Arthur Kobina Kennedy has been criticised by people in his own party for his book

A sympathizer of the New Patriotic Party (NPP), Ms Ursula Owusu says Dr. Arthur Kobina Kennedy, a former NPP presidential aspirant, has put himself in a position that people would have to be extra vigilant when engaged in any kind of interaction with him.
The US-based medical doctor has in recent times been receiving some flaks from NPP aficionados for his yet-to-be launched controversial book "Chasing the Elephant into Bush", which critics say sought to ridicule the party and diminish its electoral fortunes. Some have pointed out a number of 'factual' errors in the book and faulted him for doing less consultation before the publication.
Ursula Owusu, speaking on Joy FM's news analysis programme, Newsfile, hosted by Kofi Ansah, said the caveat she is giving is necessary because "you don't know what you say may end up in a book".
"All the people are going to be very careful about the conversation they have with Dr Arthur Kennedy because of the mere fact that he's reduced some of the conversations into writings, sometimes without even informing the people."
She further observed that for Dr Kennedy to go public with confidential information relayed to him by people would cause a lot more people to hoard vital information from him.
"I believe many people within the party that he belongs to would be very wary of sharing confidences with Dr Arthur Kennedy or taking the conversations they have with him beyond a certain limit for fear that there may be a volume two, and unintended conversations may end up in the book."
Ms Ursula Owusu, who is also a legal practitioner, conceded that she had personally not read the book and would therefore not condemn it outright.
However, she prayed just expressing her "fair comment", based on the information she has about the book, would not make her "a subject of another attack". The author has been hitting back hard on those who are very critical of the book, especially Malik Kwaku Baako Jr. Egbert Faibille and Gabby Otchere Darko.
Ms Owusu has advised Dr Arthur Kennedy to do detail research before publishing any book in future to avoid any controversy.
When asked what her reaction would be if she met Arthur Kennedy, she replied emphatically that the only thing she would say is just a hello, how are you and then moved on, perhaps, without sparing a minute for any discussion.
Story by Isaac Essel/Myjoyonline.com/Ghana