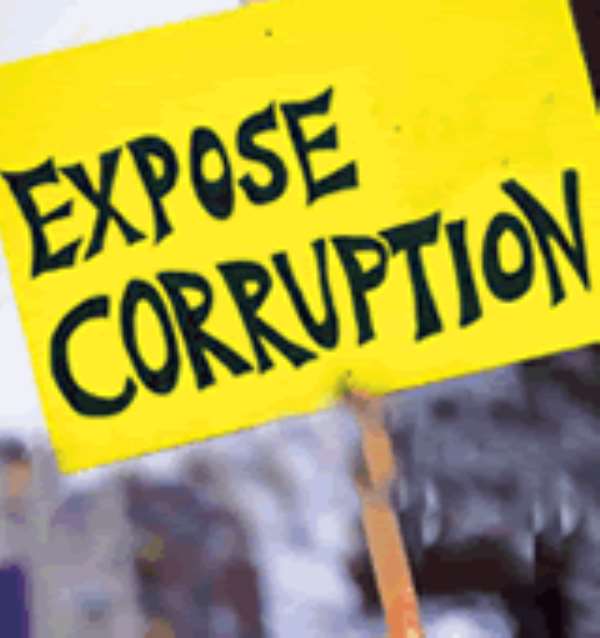 It is Christmas season once again and many families all over the nation are looking forward to pleasant moment with one another and friends. Many wives are anticipating good fortunes to smile upon their husbands so as to, at least make the children happy and confident enough to invite their friends over to share drinks and, obviously, plates full of ' bread of Asia' (rice). While many will receive their salaries in full, in addition to their bonuses, workers of National Vocational and Technical Institute (NVTI) might excite rage as they go home empty handed. The reason is unfortunately tied to an incredible corruption scandal among some of the Institution's top officials. A total of over GH¢20,000 has been 'swallowed' into the deep bellies of wicked officials.
According to a reliable source, a worker of the school, who would rather be held anonymous, pointed out in anguish that none of the staff of NVTI will receive any salary this December. Furthermore, he revealed that workers of NVTI are paid from the Institutes coffers before the government releases its own. Fortunately, their monies for this month will be accessed next month; an unbearable happening that is forcing many of these workers to tend to money lenders for some Cedis so this Christmas will be meaningful to them and their families.
During an external audit exercise carried out recently, the acting manager of the Institute, Mr. Bonney was allegedly found guilty of having utilized GH¢ 4000 for his personal aggrandizement just three months after assuming office. Others include the accountant who is allegedly guilty of theft to the tune of GH¢ 15,000 whiles his deputy, a bad assistant, accumulated GH¢ 40,000 for himself. The list goes on, which includes others whose names the source of this information did not give.
Currently, these culprits have been eliminated from the Institutes pay roll till further notice. They will soon be interdicted.
It is said that every organization is the lengthy shadow of its leaders. If top officials steal money, senior and junior staff will steal electrical, plumbing, etc. equipments meant for experiments and practical work. I am one person campaigning for technical and vocational education to be made a priority in Ghana and more than that, be made compulsory in the secondary schools as well as at the University level.. That is to say, after the university education graduate should be allowed to spend at least six months in vocational and technical institutes so their individual skills can be further enhanced. I believe this will spur up the growth of manufacturing industries in Ghana. And with disappointment in my heart, these acts of corruption weaken the drive of the quality staff that should help students develop these skills.
Corruption alone costs Africa over $100billion annually and that is why the structural adjustment program of the West introduced into will continually be a fiasco.
Fidel Y. Tetteh (Modern Ghana)