Koku Anyidoho And The Path Of Infamy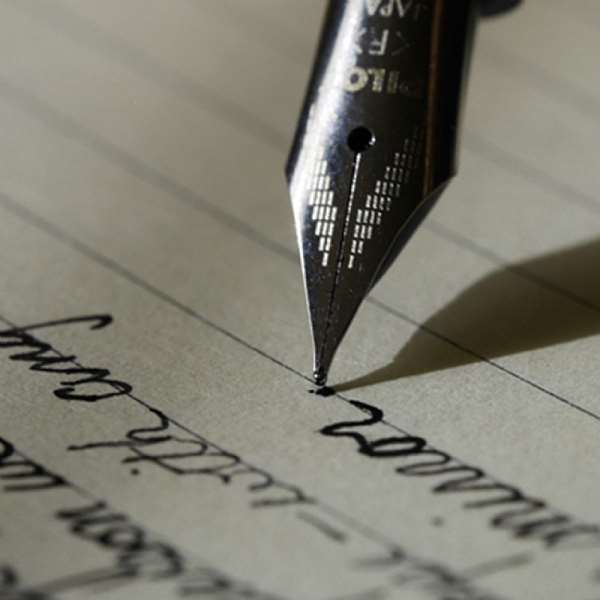 It was an early morning; the skies were partially dark. I had just woken up. As I was watching how the wall clock ticked away its minutes with time-honoured accuracy, I got an unexpected call from a friend. 'That moral cancer called Koku Anyidoho is at it again,' he said. I could not understand him. But then he told me to go read the dailies. As someone who has always refused to accept that the political arena has become a sinkhole of character assassination and petty mudslinging, I find it shocking that Mr. Koku Anyidoho, Director of Communications at the Presidency, would launch a vitriolic attack on the person of Hon. Fred Opare Ansah, Minority Chief Whip.
I must say that in the run-up to the last elections, Koku Anyidoho was one politician I so much admired: whenever he was called on phone to comment on issues, in his position as Chief Spokesperson of the then candidate Atta Mills, he did so with a high sense of political maturity. Even during the run-off elections when some politicians destroyed their moral compasses, and chose to make the whole thing seem like a do-or-die affair, Koku Anyidoho stayed above the murky waters. I must confess that, as an admirer, I felt uneasy, standing up from my bed, to my reading table, to advise someone I expect to be regaling me with tales and testimonies of how his party struggled to gain power.
Fast forward. The elections are over. Victors enjoyed themselves amid plenty of guffaws and haw-haws. But there is one disturbing thing: the man I could vouch for at any occasion has now taken on the garbs of shame. Horrible to say, the submissions I once cherished have now become one laden with insults. Hear him: 'Let Opare Ansah understand… and tell him that I speak categorically that irresponsible people like him… that they better get ready, this their irresponsibility, their bellicosity is nonsense and I use the word nonsense again".
For the avoidance of ambiguity, let me state here that Hon. Fred Opare Ansah is also the Member of Parliament for Suhum. I may not know the Honourable Parliamentarian in person, but my checks reveal that the man is so meek that, even in the face of reckless swipes, he would not utter a single syllable, let alone a concise word. It is a let down on the part of Mr. Koku Anyidoho, considering his high office, to have taken matters too personal. In fact, in my estimation, to have labelled the Honourable Parliamentarian as 'irresponsible' is somewhat insulting the collective intelligence of the people of Suhum.
I must say the way and manner Koku Anyidoho has 'transmogrified' (to borrow the word of one parliamentarian) remains a puzzle to me. In fact, the Koku Anyidoho I admired, before and during the last elections, would be tactful in his submissions and would never come across as belligerent and sour; he would hardly allow sentiments to get the better of his submissions; he would never accuse Dr. Spio Garbah of arrogating himself with a fake and cheap prefix; he would not hate to see the face of ex-president Kufour, a man whose legacy of National Health Insurance Scheme, NHIS, has helped numerous elderly people, including my grandmother. Or, perhaps, he does not understand what Sir John A Macdonald meant when he said; politics is a game requiring great coolness. In such a game, one would be an unfair player to throw tantrums at a rival. In the game, no matter how irritating some questions might be, one should never forget George Orwell's suggestion that ''...political language has to consist largely of euphemism, question-begging and sheer cloudy vagueness.''
Is it not really heartbreaking to see someone you so much admire crawl to the gutter? I am not a politician; but as one who has taken a keen eye on the political interplays in our country, I do not want to believe that the political arena, not battlefield, is so bereft of morality that anyone can hurl verbal firecrackers at a colleague. I also do not want to believe that politicians are in their profession-yes, profession- to make enemies.
I observed the political landscape and realized that a pernicious ideology has seized the popular imagination. Why should any right-thinking Ghanaian believe that anyone with a different worldview, or set of political beliefs, is an enemy? Such a warped view of politics is likely to destroy the bridge that binds us together as a people. Call it political enemy or whatever. But in every sense of the word, an enemy is an enemy. We call ourselves Christians, telling people about the Second Coming of our Lord Jesus Christ, yet we have political enemies. What manner of hypocrisy! Why do we hate Kufour, Rawlings, Busia, Nkrumah and others so intensely even to the point of not wanting to see their faces? I need answers in this regard. In any case, what kind of ignorance would push some people to tell me: 'sa bema no, ne hu yehun, woka yaanom hun,' roughly meaning: hey, that man is dangerous, he is not a party man (one of us).
I think Koku Anyidoho may need a vivid reminding on this: politicians, like humans, are mere actors on a stage. A time would come when a new generation would take up the baton. Since there are two groups in politics, namely, a group where its members' name would be mentioned in reverential tones even after death: and the other is one whose members did violence to their conscience, and chose to melt into the dustbin of history. It would be the duty of posterity to place each politician in a befitting group.
Finally, I hope Mr. Koku Anyidoho would realize that the act of throwing wicked darts at personalities to gain prominence, questionable prominence, belongs to the medieval ages. He should take into consideration that his own party members, and the opposition bigwigs, he has chosen to disregard today may, tomorrow, be in charge of governance. He must also remember that no Holy Book, and, even common sense, in any culture or language would applaud him for his unwholesome comments. The destiny is in his hands!
The writer, Afreh Manu Bernard, can be reached on [email protected] or +233245326630.