National Road Safety Policy Launched In Accra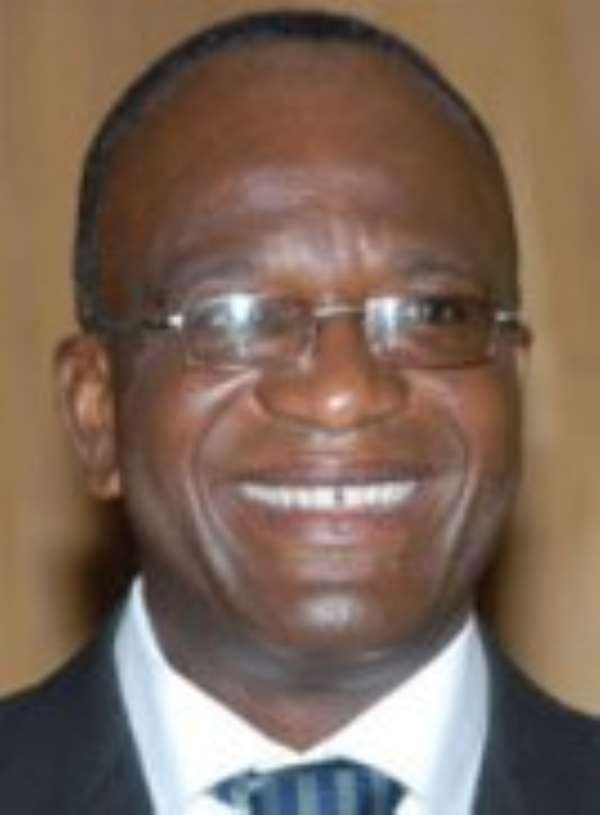 Mr Mike Hammah - Transport Minister
A policy to co-ordinate road safety activities and underpin and validate road safety interventions in the country was launched in Accra yesterday by the Minister of Transport, Mr Mike Hammah.
Known as the National Road Safety Policy (NRSP), it is to be a point of reference for the National Road Safety Commission (NRSC) and its stakeholders to design and implement holistic road safety programmes that stakeholders can own and identify with.
It is also envisaged that the policy document will assist the NRSC to be proactive and results oriented towards the organisation and management of road safety activities to achieve set strategic objectives and targets for road safety in Ghana.
It contains policy statements on vehicles, drivers, roads, intermediate means of transport, among other things. Some of the statements in the policy calls for the removal of hawkers, immobilised vehicles and other obstacles from the streets, the establishment of a national trauma management system, strengthening of existing legislation on road safety and driver training.
Others are increased funding for road safety programmes, collaboration between various stakeholders and ensuring that vehicle assembling, modification, usage, operation and maintenance conform to international standards.
In Ghana, road transport is the dominant mode of transportation for both internal passenger and freight movement. At the same time, it is the most hazardous mode of transportation.
Most studies have established that human error (70-93 per cent) is the most contributory factor to road accidents.
Launching the document, Mr Hammah said all stakeholders, including transport operators, drivers' associations, research institutions, training agencies, road agencies, enforcement bodies, policy makers and civil society groups actively participated at all levels of the policy development process.
The development of the policy, he said, took into consideration the road safety situation in the country, emerging trends and global best practices in road safety management.
"As politicians, policy makers and professionals who have been given the responsibility of reducing and preventing the unacceptable level of road traffic crashes, injuries and fatalities, posterity will not forgive us if we fail in our moral, civic and professional responsibilities towards road users in the country," he said.
The Executive Director of the NRSC, Mr Noble John Appiah, said Ghana was the second country on the continent, after South Africa, to have such a policy.
He said road safety needed to be seen as a priority on the development agenda of the country and treated as a disease such as malaria and HIV/AIDS.