Castle rubbishes reports of car dash out to NDC faithful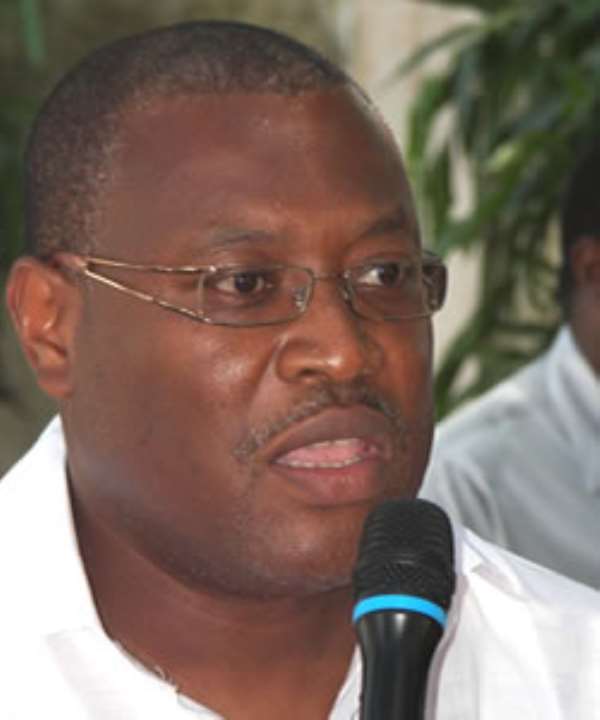 Alex Segbefia, Deputy Chief of Staff

Government is asking for factual evidence to prove that the committee handling confiscated vehicles has been selling them for pittance to supporters of the ruling National Democratic Congress (NDC).
Deputy Chief of Staff, Alex Segbefia, has admitted some of the vehicles have been allocated but he insists government paid prices approved by the Customs Excise and Preventive Service (CEPS).
He would not establish when the vehicles were transferred but said the least amount paid so far was GH¢1000 for a Nissan March saloon car.
He told Joy News many of the vehicles mentioned in the Thursday edition of the Daily Guide newspaper, were allocated to state institutions for free.
The paper alleged that "over four hundred (400) vehicles have been virtually taken away from the Tema Port for free as National Democratic Congress (NDC) operatives abuse a loose chit system at the facility, using the name of the Presidency or the National Security Council to ferry confiscated cars away."
"The various car parks at the harbour such as the Golden Jubilee Terminal, Safebond and Transit Terminal, where these cars are parked are inundated with NDC activists who storm the places with chits for allocation of cars at very ridiculous prices," the paper added.
But Deputy Chief of Staff describes the GH¢50 quoted in the publication as a nominal figure to facilitate the release of the vehicles to state institutions.
Mr Segbefia also dispelled rumours that the vehicles had been transferred to party faithful and defended one Carl Wilson mentioned by the paper, saying he was "chairman of the committee responsible for the disposal of forfeited vehicles has been cited in a number of misdemeanours of late."
The Deputy Chief of Staff said Mr Wilson chairs the Confiscated Cars Committee and has done nothing wrong.
"We're just still waiting for anyone to come with any cogent evidence of any malfeasance by Carl Wilson," he said.