NDC Congress Turns Bloody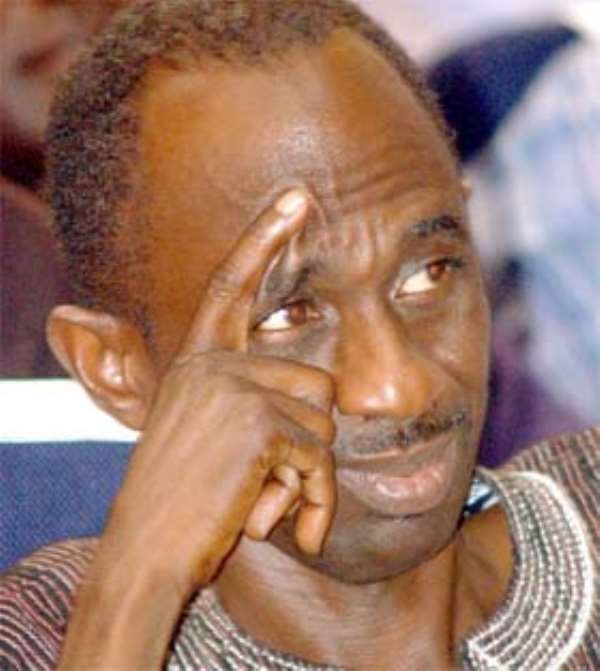 Asiedu Nketiah, NDCSecretary
THE RULING National Democratic Congress (NDC) constituency elections in the Effiduase Constituency in the Sekyere East District of the Ashanti Region on Sunday turned bloody when supporters of the party engaged the police in a free-for-all fight.
In the ensuing scuffle, one Moderika Mumuda, ringleader of the rioting supporters, sustained a gunshot injury and died shortly after arriving at the Komfo Anokye Teaching Hospital (KATH) for treatment.
The 35-year-old Muslim, who has since been buried according to sources, was first rushed to the Effiduase Government Hospital, but was later referred to KATH due to the severity of his injury.
Briefing DAILY GUIDE in a telephone interview, the Effiduase Divisional Police Commander, Superintendent Alex Amernyo, said the deceased sustained the gunshot injury when police, in an attempt to control the rioting supporters, starting firing warning shots.
He said this was after the rioting supporters, numbering about 80, mostly from the Zongo communities in the area, started hurling stones at the police for not allowing them into the conference hall of Nyarko Sefa Hotel, the venue of the elections.
According to him, before the commencement of the elections an order had come from the party that apart from contestants and delegates the police were not to allow any other person into the venue.
Superintendent Amernyo noted that though the police made their orders clear to the supporters, they were not ready to oblige.
He said the supporters gave the police a tough time during the screening of delegates in the morning as they tried to force their way into the venue, a move the police resisted.
Superintendent Amernyo noted that the situation deteriorated in the evening when counting was about to begin, as the supporters again attempted to force their way into the venue.
He said when the police resisted the move once again; the supporters, wielding assorted offensive weapons, got infuriated and started hurling stones at them.
Sensing danger, the Divisional Commander said the police started firing warning shots to disperse the crowd, a development which saw the rioting supporters move to the other side of the road.
Superintendent Amernyo noted that having moved to the other side of the road, the rioting supporters began firing at the police, causing the police to intensify their warning shots.
He said the police then realized that one of the supporters, believed to be the ringleader, had fallen on the ground. He died at the Komfo Anokye Teaching Hospital after being referred from the Effiduase Government Hospital where he was initially taken for treatment.
Superintendent Amernyo said it is not clear whether the deceased was shot when the warning shots were fired by police or by an armed member of his rioting squad who shot at the police.
From Morgan Owusu, Kumasi