Complainant turns accused person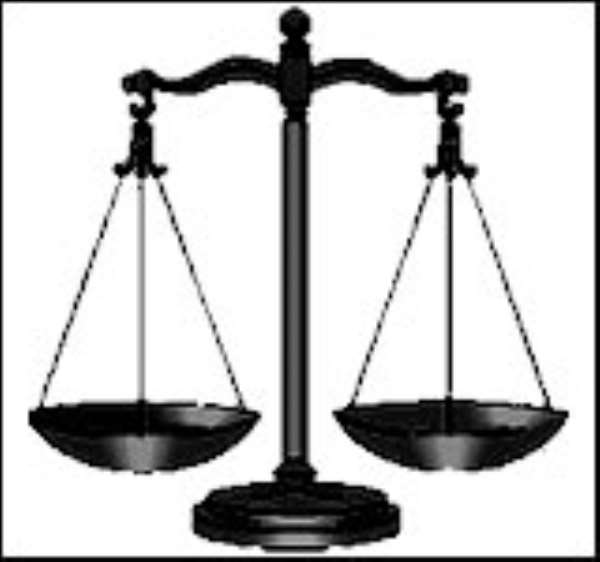 Kwame Opoku, one of the Complainants in the forgery case against two lawyers, Messrs J.K Owusu Asumani and E.K. Amua Sekyi, has been accused of forgery and stealing by the son of former President Kufuor, Mr. Edward Agyekum Kufuor. Mr. Opoku will appear before the Accra Circuit Court, today Tuesday to answer the charges of forgery and stealing.
The Former President's son in the company of his wife, an African-American, came to the court Monday for the hearing of the substantive case. Nana Ato Dadzie, a lawyer and interested party of the accused person in briefing the media, said a US$2.9 million contract was awarded to Edward Kufuor (Complainant's) company in 2003 to supply post-paid meters by the Ministry of Energy during his father's tenure as President.
According to Nana Ato, the Complainant is claiming that his partners, Mr. Kwame Opoku, had allegedly stolen monies from the account of their company – Axex Company Ltd.
The Prosecutor handling the case, DSP Kofi Blagodzi, appealed to the court to adjourn the case to Tuesday in order for the prosecution to study the docket. Continuing, Nana Ato Dadzie said it would be recalled that Mr. Opoku and Mr. Sam Etroo, also a complainant, had filed criminal charges against the two lawyers, Messrs Asumani and Amua Sekyi.
Mr. Opoku claimed that his lawyer, Amua Sekyi, colluded with the former President's son's lawyer, Asumani, to secretly sell off the over US$3billion Esaase Gold Mine in which Mr. Opoku had some interest, to a Canadian multinational known as Keegan Ghana Limited, for the sum of US$850,000 million.
They cheque for the transaction was said to have been issued in the name of Mr. Asumani and witnessed by Mr. Amua Sekyi. Subsequently, the lawyers had been charged with three counts of uttering forged documents, forgery of judicial document and defrauding by false pretences at an Accra Circuit Court. They would appear before the court on December 18, 2009.


Source: The New Crusading Guide/Ghana