Businesses Reap From Council's Initiative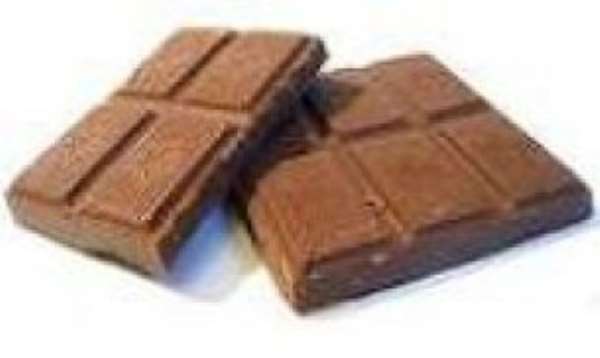 Chocolate
The Cocoa Processing Company (CPC), Ghana's premier cocoa products manufacturer, has concluded a research to produce sugar-free chocolate for the Ghanaian market.
The feat is the outcome of a collaboration among the cocoa processor, the University of Ghana and many research institutions under a British Council pilot project with the Association of Ghana Industries (AGI) known as the Africa Knowledge Transfer Partnership (AKTP).
The sugar-free chocolate is one of several new products which stemmed from collaboration among graduates of the University of Ghana, the research institutions and industry.
At a recent business forum held to celebrate the success of the project, the Deputy Minister of Trade and Industry, Mr John Gyetuah, said, "the Ministry of Trade and Industry acknowledges the enormous benefits that Ghanaian industries, especially small and medium-scale enterprises (SMEs) will derive from this initiative and the ministry will therefore, collaborate with the British Council's African Knowledge Transfer Partnership to ensure the successful implementation of this programme".
The forum was attended by government officials, members of the private sector and the Association of Ghana Industries representatives, students, directors of companies and a cross section of the public.
AKTP was launched on November 7, 2007 with the objective to develop mutually beneficial partnerships involving fresh graduates, higher educational institutions and the private sector. The project engaged six local companies which included Ekem Art and Pottery, Mbroh Ceramics, APAAK Traditional Medicines, Nkulenu Industries, Biodiesel 1 Ghana Limited and Cocoa Processing Company.
These companies worked with local universities and research and development institutions such as the Noguchi Memorial Institute for Medical Research, the Food Research Institute of the Council for Scientific and Industrial Research, the Departments of Nutrition and Food Science and, Crop Science of the University of Ghana, the Institute of Research of the Council for Scientific and Industrial Research, and the Departments of Chemical Engineering and, Pharmaceuticals of Kwame Nkrumah University of Science and Technology.
Graduates who participated in the project for the past three years made presentations at the business forum. The presentations covered the state of the company before the problems diagnosis, how the problems were solved and benefits gained as a result of their work.
Paramount among the benefits was the development of professional and managerial skills as a result of their involvement in the programme.
The graduates also testified gaining the opportunity to use knowledge and skills acquired from school in a relevant field, while the institutions of higher learning also acquired information to improve their curriculum in order to produce graduates in fields relevant to those required by companies.
Some entrepreneurs at the forum lauded the partnership programme and called for its sustenance. According to the British Council, the AKTP had not only benefited the participating graduates and higher educational institutions and companies in the three years, but new relationships had been made with interested companies.
It pledged to continue to support the healthy collaborations among the companies to create new products in future.