Koans Ventures Into Ship Building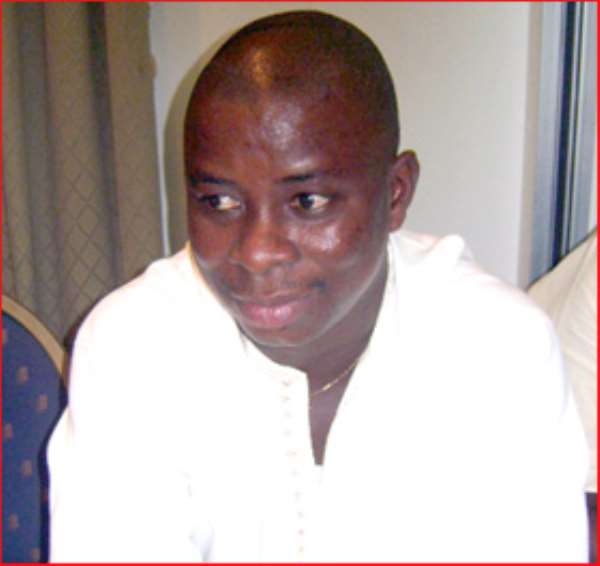 Kofi Anokye - Koans CEO
KOANS BUILDING Solutions Limited, a real estate developer and Property Company of the Year 2008, has noted that it is preparing to venture into the construction of ships and other sea vessels in the future.
Kofi Anokye, Chief Executive Officer (CEO) of Koans Buildings Solutions, who disclosed this over the weekend at a party in Accra to climax the company's 10th anniversary celebration, said the company had over the past decade built over 150 houses for clients both within and outside the country.
He described the houses as quality, aesthetic and affordable, adding that the company was facing numerous challenges.
"The high interest rates from the various financial institutions, especially the banks have rendered borrowing and expansion of businesses very difficult in addition to the acute land litigation that has characterised land acquisitions," he added.
Mr. Anokye therefore appealed to the judiciary to expedite action on land cases, particularly those involving real estate developers, adding, "Our ultimate goal is to ensure that every Ghanaian is well-sheltered."
Mr. Anokye revealed that the company has commenced active research into the use of locally-produced raw materials to reduce the high operational costs and over reliance on foreign materials since "it put pressure on the country's resources."
"We have almost succeeded as we have mounted a full storey building using bamboo as the main reinforcement material.
"We also intend to go international in the not-too-distant future," he stressed.
Koans Building Solutions, established in 1999, was engaged in the manufacture of concrete products such as sandcrete, pavement blocks as well the design and construction of houses for individuals and organizations.
The company started operations with two permanent workers and four casual workers.
Currently, its staff strength stands at 32 permanent staff and over 70 casuals.
Albert Abongo, Minister of Water Resources, Works and Housing, who was the guest of honour at the event, stated that "the annual housing requirement was about 140,000 units, with the supply figures hovering around 45,000 units per annum."
Urging real estate developers to start considering the use of local materials in the building and construction of houses, the minister also called on investors to contact local research institutions to design decent, affordable and durable houses.
He noted that Government would continue the affordable housing programme that was started in 2006 in the regions and some deprived district capitals, stressing, "Presently, there are over 4,000 housing units at various stages of completion at six sites in the country.
"Government intends to establish the scheme in every regional capital by next year."
Government, he said, was entering into public, private partnership arrangements to construct several thousands of low-income housing units across the country in the next five years.
Furthermore, the government was fine-tuning the strategic re-development scheme for certain areas in Accra to reverse the trend of decay and degradation of prime lands.  
Ghana's housing deficit currently stands at approximately 1 million.
By Samuel Boadi