Bole-Bamboi NDC prepares for 2012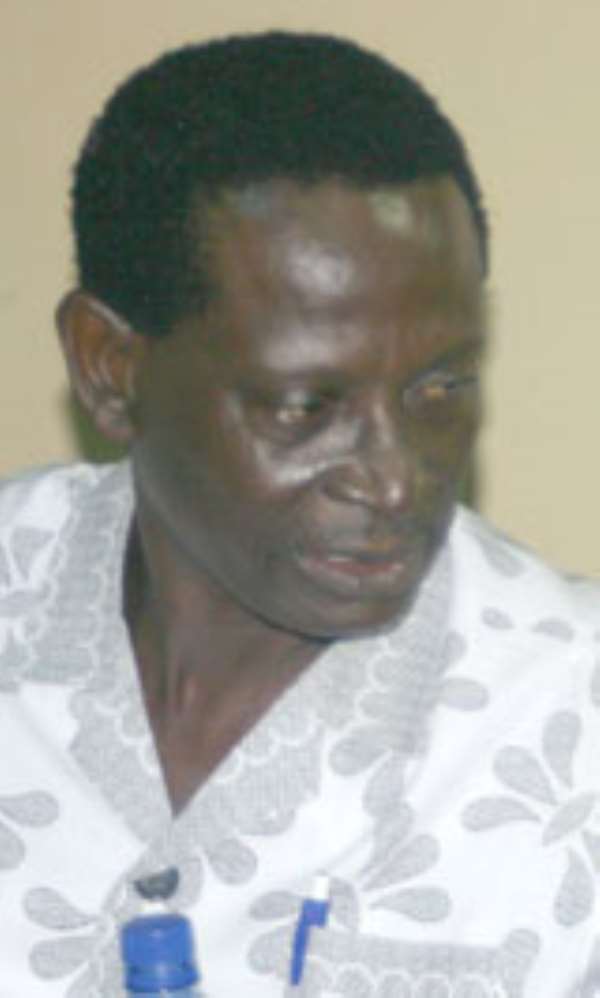 The Bole-Bamboi constituency executive of the National Democratic Congress (NDC) has stressed the need for executive and non-executive members of the party to come on board to build and reposition the party to win the 2012 elections.
The appeal was made at a news conference in Bole, jointly addressed by the Constituency Chairman, Alfred Amoa Dodovi, and the District Chief Executive (DCE) for Bole, Alhaji Abudu Seidu Sampson.
The news conference was attended by almost all members of the newly sworn-in Constituency Executive Committee, including a founding father of the party and former Constituency Organizer of the NDC, R. A. Bakari.
The news conference was partly in response to a call, by a group calling itself NDC Supporters from Bole-Bamboi, for Mr. Alfred Dodovi to resign immediately as the Constituency chairman of the NDC, because his conduct was affecting the fortunes of the party in Bole-Bamboi, as well as debunk the allegation that the party was on the verge of collapse in the constituency.
Members of the Executive Committee of the NDC in the Bole-Bamboi constituency re-stated their unflinching support for Mr. Alfred Dodovi as their chairman, and entreated him to continue his good work and dedication to the party, which dates back to 1992.
Mr. Dodovi entreated members of the party to eschew sectional interest, and unite to promote the larger interest of the NDC, for it to prosecute "A Better Ghana" agenda to the benefit of the citizenry.
The media was told that when the current Vice President, John Mahama, was the Member of Parliament (MP) for 12 years in the Bole-Bamboi constituency, there was peace and co-operation among the rank and file of the party.
The constituency executives therefore asked the sitting MP, Alhaji Joseph Akati Saaka, to work hand-in-hand with the DCE, Alhaji Abudu Seidu Sampson, and the party officials, to engender more development for the area.
Alhaji Sampson paid tribute to Mr. Dodovi, saying he was one of the best chairmen the Bole-Bamboi Constituency ever had.
The DCE observed that the party faithful had resolved to win the Bole-Bamboi Constituency, come 2012, and reiterated that nothing should be done to kill the zeal and dedication of all those who would help to achieve that objective.
The DCE said his administration and the executive committee of the party had no ill-feelings towards the sitting MP, Alhaji J. A. Saaka, as being portrayed in a section of the media.
The MP was however asked to meet with the party officials whenever he visits home.