MTN Foundation Spends GH¢2.5m On Projects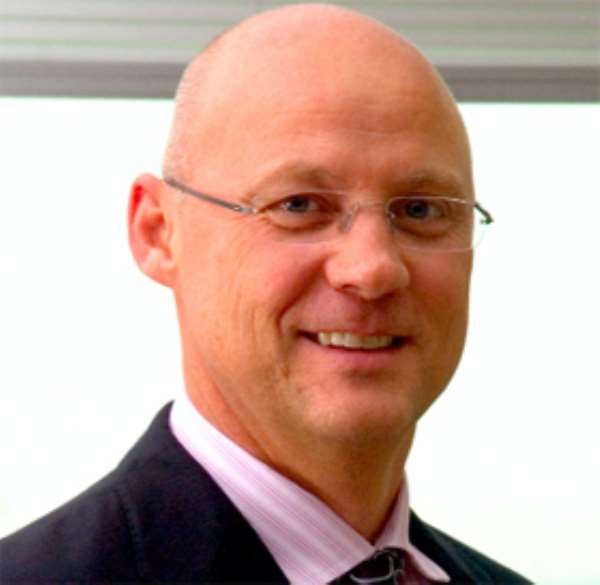 Brett Goshen
The management of MTN Ghana Foundation says it will continue to make huge investments in health and education as it enters its third year.
The Foundation also reiterated its commitment at ensuring the socio-economic development of the communities in which MTN operates through the implementation of sustainable social intervention projects, which would help attain the Millennium Development Goals.
This was revealed at an impressive stakeholders' engagement held in Accra last week.
The event, which brought together some government officials, developments partners of the Foundation, media personnel and employees of the company, was organised to celebrate the achievements of the MTN Foundation for the past two years.
Brett Goschen, Chief Executive Officer (CEO) of MTN Ghana said, "It is a key part of the MTN strategy to contribute to the welfare and development of local communities as Ghanaians are the driving force behind our business success.
"MTN is thankful to Ghanaians and our social responsibility programs are ways by which we can give something back to support the socio-economic development of the country."
The MTN Foundation, which was launched in Accra, Tamale and Sunyani two years ago, has initiated a number of projects.
Its flagship projects include the refurbishment of the 2nd floor of the Korle Bu maternity block and the establishment of the MTN ICT Learning Centres in all the 10 regions of Ghana, which have now become a benchmark for many businesses.
Another project that was highly commended was the Foundation's support to the Princess Marie Louise Children's Hospital for the construction of an Intensive Care Unit.
"Nothing is more rewarding than to see how our investments are transforming the lives of people, especially children."
"I cherish the moments that I spent at the children's hospital and with some of the orphanages.
"I also experienced at first hand how some of our investments are touching lives," he added.
The Corporate Services Executive of MTN Ghana, Mawuena Dumor added, "We are very proud of our achievements which are aimed at supporting government and our development partners to help enhance the wellbeing of our communities.
"We have so far spent about GH¢2.5 million and going forward, we will continue to partner with international and local organizations and our staff to facilitate development."
The Foundation also revealed new projects for 2010, which include the construction of 20-bed male and female wards at the Sene Government Hospital in the Brong-Ahafo Region, the provision of medical equipment to the Kotokuo Health Centre and the construction of a classroom block at Akyem Ntronang in the Eastern Region.
From Business Desk