470 deaf delegates attend Jehovah's Witnesses Convention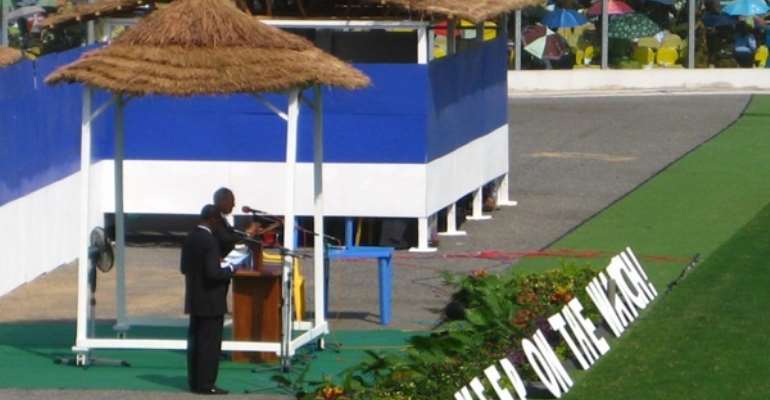 Accra, Dec. 7, GNA - More than 470 delegates from the deaf community in Ghana on Sunday, defied the scorching sun to participate in the international four-day convention of the Jehovah's Witnesses in Accra.
Wielding handmade fans and umbrellas the delegates were exposed to the event through the use of sign language.
About 49,024 Jehovah's Witnesses from Ghana, Europe and other African countries attended the convention on the theme: "Keep on the watch".
Some of the foreign delegates expressed their appreciation about the proverbial Ghanaian hospitality accorded them.
Ms Araba Koomson, a Ghanaian- born American told the Ghana News Agency that memories of the hospitality would remain with her for a very long time.
Eight year old Charles Okang, who was among some 870 delegates to be baptised said he had set a spiritual goal of becoming a full-time evangelist.
"Love for Jehovah and love for my neighbours has motivated me to serve God for the rest of my life," he said.
Master Okang, who is a member of the Sakumono Central congregation, said he conducts bible studies with two of his friends, adding that it was his hope that they would imitate his example and get baptised as he strive to follow the footsteps of Jesus.
GNA