NDC office seeker tackles Mills' communicators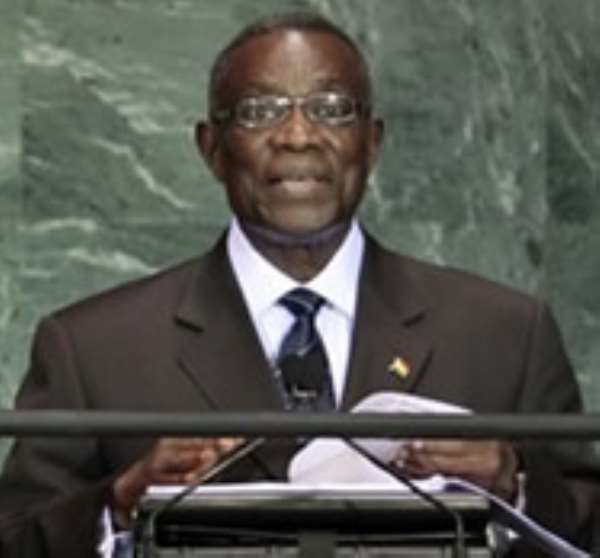 President Atta Mills

Listen to Ras Mubarak© Copyright myjoyonline
An outspoken member of the ruling National Democratic Congress has taken a swipe at the communication machinery of the government, blaming its managers of their incoherent way of handling government's information.
According to Ras Mubarak, the recent criticism about the Mills-led administration's method of ruling should largely be blamed on poor communication.
"It is a communication problem, because you are getting a lot of conflicting positions on government policies," he told Joy News.
The administration has come under intense criticisms, from both the opposition and members within the ruling party, about how affairs of the country are being handled.
Mr Mubarak reiterated that the government would be spared all these criticisms, which are gradually making it unpopular, if communicators of government policies are proactive.
"[There is] lack of coherence in exactly what government is doing, and I think that is not good enough for the party.
"We need to have a cutting edge communication strategy."
Ras Mubarak, a former broadcaster, is aspiring to be the party's National Youth Organizer.
Meanwhile, the Presidential Spokesperson, Mahama Ayariga says President Mills is aware of all the criticisms but is not worried.
He said the president has been taking notes of the constructive and genuine ones and correcting his mistakes.
Story by Isaac Essel/Myjoyonline