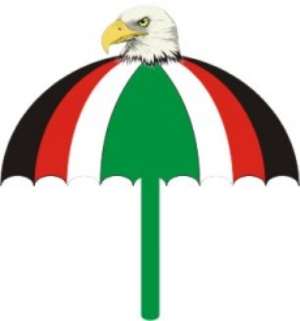 The National Democratic Congress Netherlands wishes to congratulate Her Excellency Mrs Aanaa N. Enin, on her appointment as Ghana's new Ambassador to the Netherlands. In addition, we would like to take this opportunity to express our sincere and warmest congratulations to the mission as a whole.
We are convinced that your enormous experience as a former Ghanaian diplomat and a distinguished Ghanaian politician will go a long way in dealing with the numerous challenges facing the Ghanaian community in the Netherlands.
Your appointment shows the confidence that His Excellency the President of Ghana, Professor John Evans Fifi Atta-Mills has in you to deliver a better Ghana as promised by the National Democratic Congress Party. We hope to have a very good working relationship with you.
Please accept our warmest congratulations and may God bless our homeland Ghana.

Patrick Dogbe
Chairman
NDC Amsterdam,Netherlands

Development / Accra / Ghana / Africa / Modernghana.com