Farmers' Day Of Pride • Could be no more in 40 yrs — Study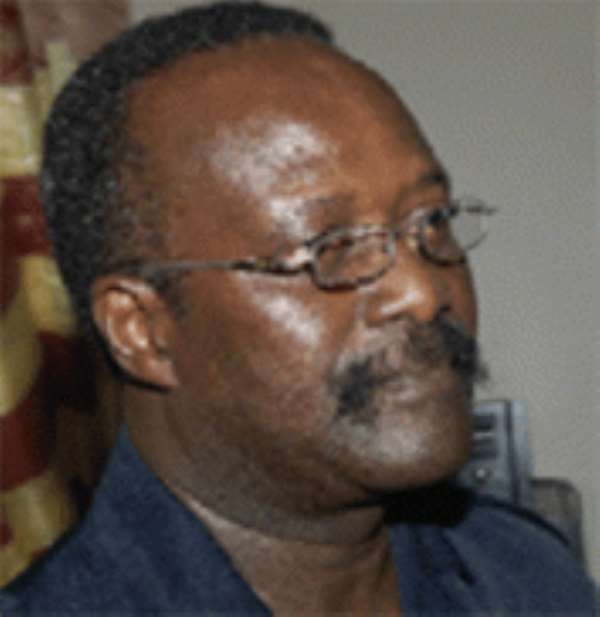 Kwesi Ahwoi - Minister Of Agriculture
More than 5,000 people are expected to turn up at the Jubilee Park in Tamale today as the country honours 65 distinguished farmers at the 25th edition of the annual National Farmers Day.
Among the dignitaries expected to grace the event is President John Evans Atta Mills. Others are Ministers of State, government functionaries, members of the Diplomatic Corps and traditional leaders.
The farmers will receive awards in various categories, including livestock, fisheries, poultry and crops.
The day was instituted in 1984 for the country to appreciate the important role Ghanaian farmers play in the socio-economic development of the country.
Last year, the National Best Farmer award went to a 54-year-old accountant and Managing Director of Bandoh Commercial Farms, Mr Adjei Twum Bandoh, who received a house.
The second best farmer took home a double-cabin pick-up vehicle, while the third best received a tractor.
The persons who will win this year's National Best Farmer awards will be known by the close of today. Although the Northern Regional Director of Food and Agriculture, Mr Sylvester Adongo, could obviously not mention the names of the awardees, he intimated that the National Best Farmer was likely to receive a house, while the second and third best farmers take home a double-cabin pick-up vehicle and a tractor, respectively.
He further indicated that other awardees would receive Wellington boots, wax prints, bicycles, machetes, television sets, refrigerators, among others.
The 65 award winners are said to be in high spirits as members of the Regional Planning Committee have organised field trips for them to acquaint themselves with the challenges facing farmers who are into mango plantation at Savelugu.
The enthusiasm among residents of Tamale is quite high as most of them kept trooping to the Jubilee Park in the past days to catch a glimpse of ongoing preparations and the exhibition which is part of the celebration.
Traders in the metropolis are taking advantage of the event to increase their business activities.
Share Your Thoughts on this article Name Email Location Comments Graphic Ghana may edit your comments and not all comments will be published