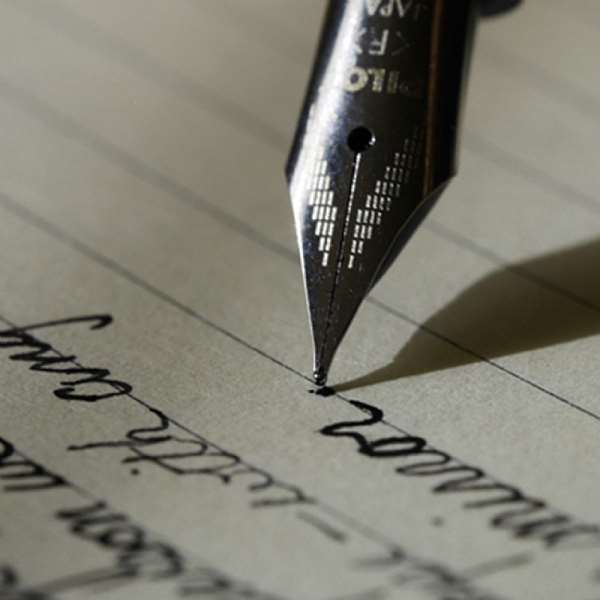 Dr Martin Luther King has noted insightfully that "injustice anywhere is a threat to justice everywhere. We are caught in an inescapable network of mutuality , tied in a single garment of destiny.
Whatever affects one directly affects all indirectly. Never again can we afford to live with the narrow provincial outside agitator idea."
He has equally remarked that "shallow understanding from people of goodwill is more frustrating than absolute misunderstanding from people of ill-will. Lukewarm acceptance is much more bewildering than outright rejection."
You see, when the report of the brutalities by a few security personnel on two suspects at Bawku became public knowledge, those who wished to keep the matter secret, tried to explain the issue of the human rights abuse away by stating that if such people lived at Bawku, they would have appreciated the need for such "unfortunate" but deterrent acts.
The military high command which should have been interested in the bestial act, rather denounced those peddling the false information, staking a claim that the incident never happened. But in a lukewarm manner, there was a promise to investigate the incident nonetheless.
Then another story emerged from Nalerigu that security personnel sent to ensure the safety and security of law-abiding citizens of the area, had a few of their deviant members engaged in acts of rape.
The response from the security agencies again was a wish that this must not be told to anybody. The only way to do that was to emphasise that the incidents never happened and that the security personnel sent to the area were not depraved to engage in such bestiality.
Now medical evidence is emerging that indeed, some unapproved acts could have taken place.
As Dr King notes, an injustice anywhere threatens justice everywhere and that if we begin to isolate and segregate injustice and give them approving labels because of where they happened, we would lose our sense of fairness and justice.
The greatest injustice we do to people, is where we see others acting with impunity and instead of condemning them and telling them in the face we look for euphemisms to justify the misconduct.
The point is that it does not make sense for any responsible and caring authority to promise to investigate an allegation they dismiss outright.
How can the security services be taken serious that they would investigate the aberrations which have occurred at Bawku and Nalerigu when they have already indicated that the incidents never happened.
We saw it in the way that the allegations against the former Minister of Youth and Sports, Alhaji Mohammed Mubarak Muntaka were handled.
Even before the National Security announced that it was investigating the matter, it also indicated that the principal witness had no evidence to support his claim.
Nobody was thus surprised that at the end of the day, no adverse findings were made against the minister except for his lack of discretion as if he was under any compulsion to act the way he did, when the philosophers have long maintained that "a free man, when he fails, must blame no one."
Bawku and Nalerigu may be far from Accra. But that is no reason why the wrong human rights approach must not be spurned, just as the fact that because Ghana is in the so-called dark continent does not mean that the human rights index must be different from those applied within the European Union or notably in the Scandinavian countries; for we live in the era of the inescapable network of mutuality.
Wherever it is the intention of public agencies and authorities to investigate complaints of human rights abuses, we must let the people appreciate a genuine commitment and determination to act fair and firm.
The point is that we pride ourselves as a liberal democratic country with faith and belief in constitutionalism and the rule of law.
Our Constitution under Article 15 (1) and (2) provides without equivocation that "The dignity of all persons shall be inviolable" and that, "no person shall, whether or not he is arrested, restricted or detained, be subjected to torture or other cruel, inhuman or degrading treatment or punishment; any other condition that detracts or is likely to detract from his dignity and worth as a human being."
Thus, what happened at Bawku and those reported from Nalerigu offend the spirit and letter of the 1992 Constitution. That is why Ghanaians should not be cautioned to be circumspect in their condemnation of such barbarism.
They must refrain from talking about what has not happened, but cannot be restrained from talking about an abominable act when it happens.
That is what Dr Luther King means when he submits that "... But somewhere I read of the freedom of assembly. Somewhere I read of the freedom of speech. Somewhere I read of the freedom of the press.
Somewhere I read that the greatness of America is the right to protest for right." To parody Dr King, somewhere in the 1992 Constitution I read of the inviolability of the Ghanaian and the fact that "The fundamental human rights and freedoms enshrined in this chapter shall be respected and upheld by the Executive, Legislature and Judiciary and all other organs of government and its agencies and where applicable to them, by all natural and legal persons in Ghana and shall be enforceable by the courts as provided for in this Constitution" and that "the rights, duties, declarations and guarantees relating to fundamental human rights and freedoms specifically mentioned in this chapter shall not be regarded as excluding others not specifically mentioned which are considered to be inherent in a democracy and intended to secure the freedom and dignity of man."