Fake Is Another Name For China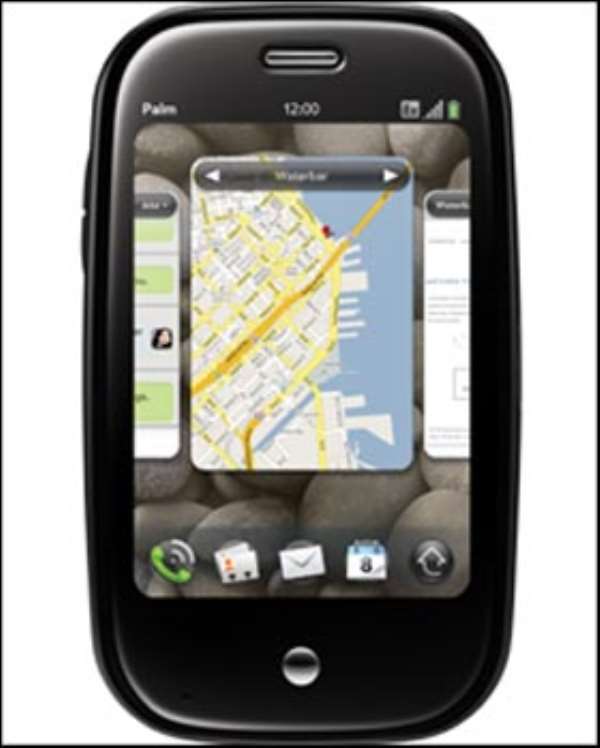 Fake' is another name for China in Ghana because most of the products coming from that country are of inferior quality. 
Smugglers are taking advantage of the easily accessible Ghanaian borders to smuggle Chinese goods and products to Ghana. They use the improper routes of Ghana to avoid the custom officers located at the borders.
Custom officers who do not properly inspect the luggage of tourists and local people also help the smugglers for money, encouraging smuggling in most of the areas.
But the interesting thing is that even though majority of these products (especially mobile phones) are considered to be inferior, Ghanaians still patronize them rather than other products on the market.
Day-in-day-out, we see both local people and tourists flocking into our market to buy the desired products at lower prices. Low prices and attractive packaging are the major reasons behind the growing popularity of Chinese goods in Ghana.
"I have come to China Shop at Kwame Nkrumah Circle for shopping. Here I can get good looking branded stuff for fewer prices.
I am aware that the products available here are made in China but they look good that is why I want to buy them," said Kamal Siedu, a customer.
Apart from mobile phones, Chinese products like shoes, warm clothes, electronic items such as digital video players and I-pod are available here in Ghana at cheap prices.
"I know that the life expectancy of Chinese products is low but I buy them because they fulfill my desire of owning a branded product," John Salley, another customer told this paper.
Presently in Ghana, there is a mad rush for most Chinese products, especially mobile phones.
It is no longer news that Ghana still depends wholly on imports to meet its high appetite for phones, but what appears worrisome is the new growing trend of Chinese imports taking a large chunk of the market space.
The country was recently classified as one of the lucrative telecom market in Africa, with mobile subscription hitting over 12 million.
A recent survey carried out by CITY & BUSINESS GUIDE in the Accra metropolis showed a growing patronage of these made-in-China phones, with several of them being replicas of major European brands such as Nokia, Sonny Ericsson and Motorola.
The attraction to these phones appears to be classified in two categories of pricing and flexibility.
The Chinese phones come with features that Ghanaians desperately need, especially at social function where they display them to catch the fancy of loved ones.
Furthermore, these Chinese phones also come with addition features like analogue TV reception which Ghanaians now depend upon while in traffic jams on the way home from their work places.
The phones generally have brand names like "Nokla" which is embossed to make them look like Nokia.
Emmanuela Mensah, a mobile phone dealer at Kwame Nkrumah Circle, said she deals in different models of Chinese phones.
According to her, China phones come with features such as radio, MP3 and ear-piece.
A drawback of the Chinese phones, she noted, is the scarcity of parts and accessories.
George Yankey, a phone repairer at Circle, complained of the battery quality.
He noted that the batteries in the Chinese phones do not last long, adding that the phones are also fragile in nature.
"When it falls to the ground, that is the end of it," he stated.
He further said since the parts of the phones are too expensive, it discourages users from coming for repairs. He blamed importers of the phones for bringing in substandard phones.
Mrs. Rejoice Agbe, another phone dealer, however noted that not all phones made in China are of inferior quality.
She said, "Nokia manufactures phones in different parts of the world including Hungary, Finland and China too."
She claimed that the China phones come in two categories, "original and the imitation."
"The original has warranty while the imitation has no warranty. "They also develop battery problems most of the time," she added.
Several respondents noted that they buy the phones for their cost effectiveness and other features like games.
The aesthetic beauty of the phones is also another reason why some respondents continued to buy these phones.
In Nigeria, Chinese are being accused of marketing sub-standard materials and even controlling prices to some extent.  
Ahmed Rabiu, the President of Kano Chamber of Commerce, Industries, Mines and Agriculture (KACCIMA) in Nigeria, said indigenous businessmen are to blame for this.
"First it has to be clear that the Chinese are not the ones bringing in inferior goods to the market. It is our own business people who do that.
 They take an original product to China and request that an inferior quality be produced for them at a cheaper price and they bring them to the market.
"What they are after is simply to make money. So the Chinese are only here as a result of globalization," he added.
He continued: "We have heard that under the world trade organization, United Nation's conferences and agreement, it was agreed that countries open their doors for people to come in and sell their wares in all places. So whether they are allowed or not, they have the right under the globalization to come into Africa and do what they are doing.
"It should be understood that they are also doing these elsewhere."
The Nigerian Government through the Standards Organisation of Nigeria and the Ministry of Commerce and Industry to ensure the quality of all goods that are to be imported from China through certification and surveillance, a statement signed by Head of Public Relations, Adebola Fashina has said.
A Chinese national working with the Ghana Judicial Service, K.F Young said China manufactures both quality and inferior products to meet everybody'needs.
"Our strategy is mass production. We agree to the fact that we produce fake products and if you do not like it you don't buy them," Mr Yong said.
He advised the public to test Chinese products, especially those with inscriptions in Chinese language before buying them.
Next week, the writer of this piece would come out with another interesting article about China. Grab a copy of Daily Guide next week and read this interesting piece, which is being supported by Panos Institute of West Africa (PIWA).
 By Felix Dela Klutse