Gov't urged to assist the only health centre at Akolposka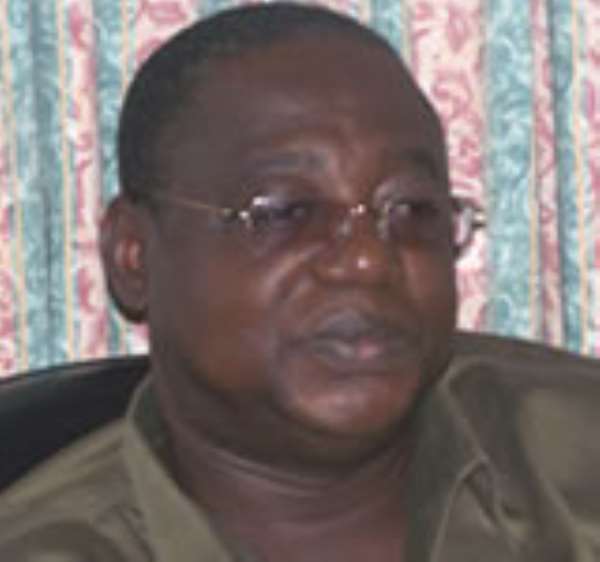 Dr Ben Kumbuor, Health Minister
Five communities in the Bongo District in the Upper East Region have appealed to government and non governmental organizations (NGOs) to come to the aid of their only community health post at Akolposka.
They said the health post lacks adequate personnel and logistics that would enable it function efficiently to deliver health services.
At a meeting during the weekend to articulate their concerns, community members noted that the health post at present has no midwife to attend to pregnant women, which had been a source of worry because people commute for about five miles to Bongo-Soe to give birth.
The road to Bongo-Soe, according to them, is also not good and it becomes worse during the rainy season.
The meeting, which met stakeholders in the health sector, was sponsored by Alliance for Reproductive Health Rights (ARHR) and organised by the Programme for Rural Integrated Development (PRIDE) and the Integrated Social Development Centre (ISODEC), both NGOs.
The District Director of Health in charge of Bongo District, Ms Rofina Asure, assured the communities that despite government's limited resources; she would make frantic efforts to address their health needs.
She said the Ghana Health Service has increased its training institutions in all the regional capitals and encouraged people to enroll in the institutions to help increase the manpower requirement.
Ms Asure indicated that her directorate has received health facilities including sterilizers, disinfectants, weighing machines among other items to be distributed to health centres in the various districts.
She also appealed to community members to pay their taxes regularly to enable the Assembly to meet their demands.
The Upper East Regional Manager of ISODEC, Mr Jonathan Adabre, urged community members to always consult the District Assembly with their development needs.
According to him, they should as community leaders initiate projects and programmes that would win the support of the assembly and other stakeholders.
Mr Adabre appealed to them to practice family planning to limit the number of children they put to birth in order to give them proper care.