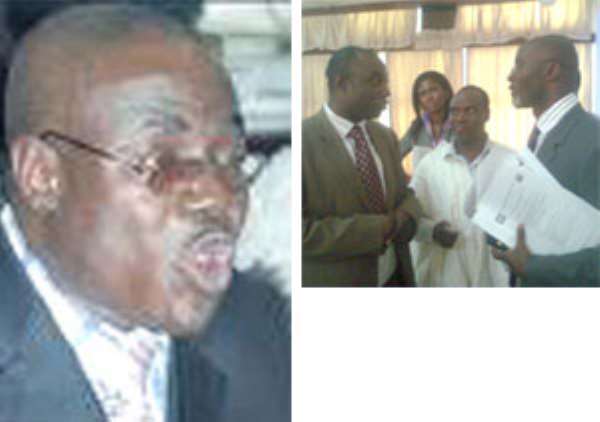 The Chairman of the Energy and Mining Subcommittee of Parliament and Member of Parliament (MP) for Nabdam, Moses Asaga, has taken a swipe at the government for the lack of urgency in formulating its oil and gas policies, and keeping Parliament in the dark on major oil agreements and negotiations it was entering into with multinational companies.
Additionally, he was least enthused at the pace at which work on the regulatory framework for the oil sector was going, and the level of parliamentary involvement in drafting these laws.
The frank expressions with which he articulated these concerns, won the hearts of participants at a World Bank Development dialogue series on the Potential Impact of Oil and Gas for Ghana, in Accra yesterday.
His comments however drew sharp responses from the Deputy Minister of Energy, Dr. Kwabena Donkor, who explained that work on the bills was at the various stages of consultation, before it finally gets to Parliament.
He also mentioned that certain information concerning agreement and negotiations with regards to stakes in the jubilee fields, were best kept undisclosed, as some of the information, when made public, could affect the shares of listed companies.
But the Honourable Minister insisted that it was proper for the government, and for that matter, the Ministry of Energy to furnish Parliament with information on matters such as negotiations and agreements with multinationals, and all matters relating to the draft bills on petroleum, as a way of ensuring transparency in the oil sector.
"At least, the leadership of the committee, and especially the majority leadership, should have more information to be able to explain the policies and the law to their counterparts, and convince them to support any legislation that is brought before the house," he stated.
"If you don't let Parliament get involved at the drafting stage, and especially the leadership of Parliament, and the chairperson of energy, what is likely to happen is that when Parliament is taken by surprise, there would be no one to defend the executive," he said in an interview with The Chronicle.
Ghana will in the last quarter of 2010 join the league of oil producing countries, but is yet to put together a regulatory framework to govern the oil sector, while an Oil and Gas Revenue Management Law, expected to govern the use of oil revenue, is yet to be enacted.
"The 2010 budget, for example, did not capture revenue from oil and gas for 2010, and I believe one of the key reasons why it could not do that, is because of the uncertainty as to what kind of law that is going to regulate the revenue," he said.
"The key to making the oil and gas sector a success, was incumbent on the laws that we come out with, including local contentment, "because we need to know what should be the participatory rights of Ghanaians in every company that is established for the oil and gas services sector," he further told The Chronicle.