Court Summons 1BN Commanding Officer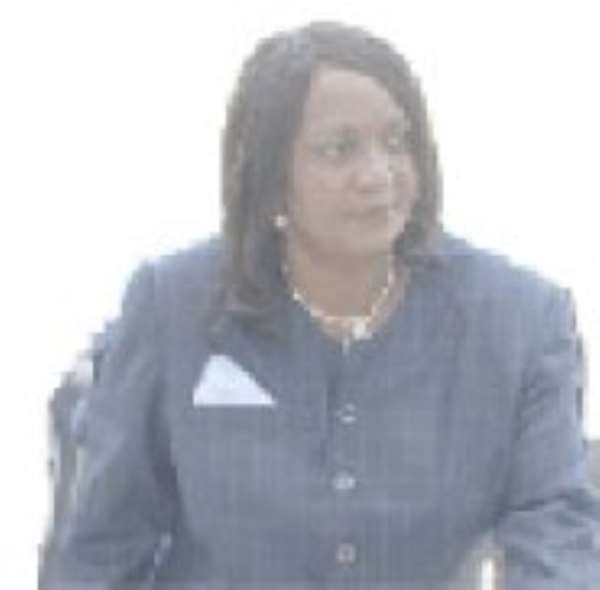 Chief justice of Ghana - Georgina Wood
The Accra Fast Track High Court yesterday ordered the Commanding Officer of the First Infantry Battalion (1BN) to appear before it to tell the court the whereabouts of Private Seth Goka, one of the alleged killers of the former Northern Regional Chairman of the Convention People's Party (CPP), Alhaji Issa Mohammed.
The Commanding Officer is also expected to tell the court on December 2, 2009, which is the next adjourned date, the circumstances under which Goka escaped from military custody if Goka could not be produced in court.
The Presiding Judge, Mr Justice Senyo Dzamefe, gave the order after WOI Charles Amoako had confirmed to the court that three soldiers, Corporal Yaw Appiah, Private Eric Modzaka and Goka had been handed over to the 1BN.
Mr Justice Dzamefe said it was proper that the person in charge of the unit told the court and Ghanaians the whereabouts of Goka if, indeed, three soldiers had been handed over to the unit.
That was after Lt Peter Andoh told the court that he did not bring the third accused.
Counsel for Appiah and Modzaka, Mr Thaddeus Sory, objected to some media reportage on the matter, especially publications in The Enquirer and the Daily Post newspapers, saying that those publications contained conspiracy theories and tended to incite the public against his clients, even when the hearing had not commenced.
He said it was important that the accused were treated fairly.
Responding to the concerns, Mr Justice Dzamefe reminded journalists that an accused was innocent until proven guilty.
He, therefore, urged them to be cautious and careful when reporting on criminal matters, failure of which could land them in trouble.
Upon a request by the Deputy Attorney-General, Mr Ebo Barton-Oduro, for the accused persons to be remanded in prison custody, Mr Justice Dzamefe said even though there was an order from the High Court in Tamale for that purpose, he would wait for the Commanding Officer of the 1BN to explain the whereabouts of Goka before he would make a pronouncement on the request.
Alhaji Mobilla was arrested by the police on December 9, 2004 for allegedly supplying the youth in Tamale with guns to foment trouble.
While he was in custody, the police received information that his followers and sympathisers were mobilising to free him. The deceased was consequently transferred from police cells to the Kamina Military Barracks and handed over to the three accused persons.
According to the prosecution, Alhaji Mobilla died three hours after he had been handed over to the accused persons who were on duty on that day.
The chief pathologist's report revealed that the deceased had been sent to the hospital dead and that he had died from multiple wounds.