Seven companies lauded for best business practice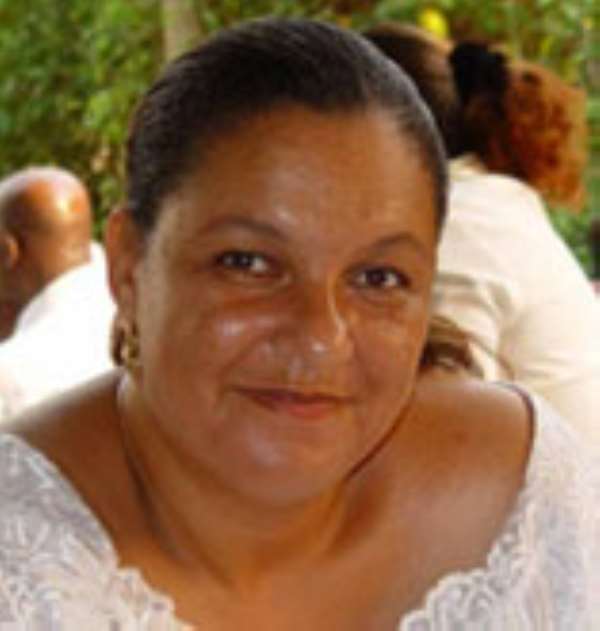 Hannah Tetteh, Trade and Industry Minister

Seven companies have been presented with Ghana Business Code Gold Membership certificates for adhering to high standards of business practice in human rights, labour values, best environmental responsibility and anti-corruption.

They are Tropical Cables and Conductors Limited, a private company, TV3 Network, a private Television station, Toyota Ghana Limited and PZ Cussons Limited, an international consumer products group.

The rest area Nexans Kabel Metal Limited, an electrical cable manufacturing company, Wileb Mining Suppliers, distributors of mining explosives and Kasapa Telecom Limited, a private telecommunication service provider.

In a speech read on her behalf, at a ceremony to present the certificates and to formally launch the business code membership scheme in Accra on Thursday, Ms Hannah Tetteh, Minister of Trade and Industry, said the code is aimed at guiding business managers in the country to adopt and adhere to good practices.

According to her, the code was modelled on the UN Global Compact, a document that focuses on internationally accepted practices in the areas of human rights, labour standards, care for the environment and anti-corruption within the framework of business.

Ms Tetteh said that about 120 companies in the country have signed on to the code and expressed the hope that many other operators in the business community would enroll.

Mr Stephen Amoanor, Minister of Employment and Social Welfare, lauded the contributions of the Association of Ghanaian Industries (AGI), Ghana National Chamber of Commerce and Industry (GNCCI) and Ghana Employers Association (GEA) towards the establishment of the code.

He said that even though complying with the tenets of the code could be challenging it could result in long-term remunerations.

Mr Stig Barlyng, Danish Ambassador to Ghana, pledged to make the list of the seven companies available at the reception of the embassy as a way of advertising their achievements.

The outgoing President of AGI, Mr Tony Oteng Gyasi, disclosed that the Danish International Development Agency through its business sector programme support, has partnered with the AGI, GEA and GNCCI to improve Ghana's business culture.

"This partnership has led to the development of the Ghana Business Code which will help Ghanaian business tune their practices to be at par with internationally accepted ones," he said.

Mr Gyasi added that the business associations have supported the appraisal of companies that have signed on to the code by third party internationally recognized evaluators.

"The code is a voluntary initiative and would need a much stronger support from government by directing and encouraging the ministries as well as government agencies to sign on to the code," he said.

Mr Atta Krofa, President of GNCCI, expressed the hope that companies in Ghana would embrace the code for the country to become a leading business destination in the world.