Obuasi Police cry for accommodation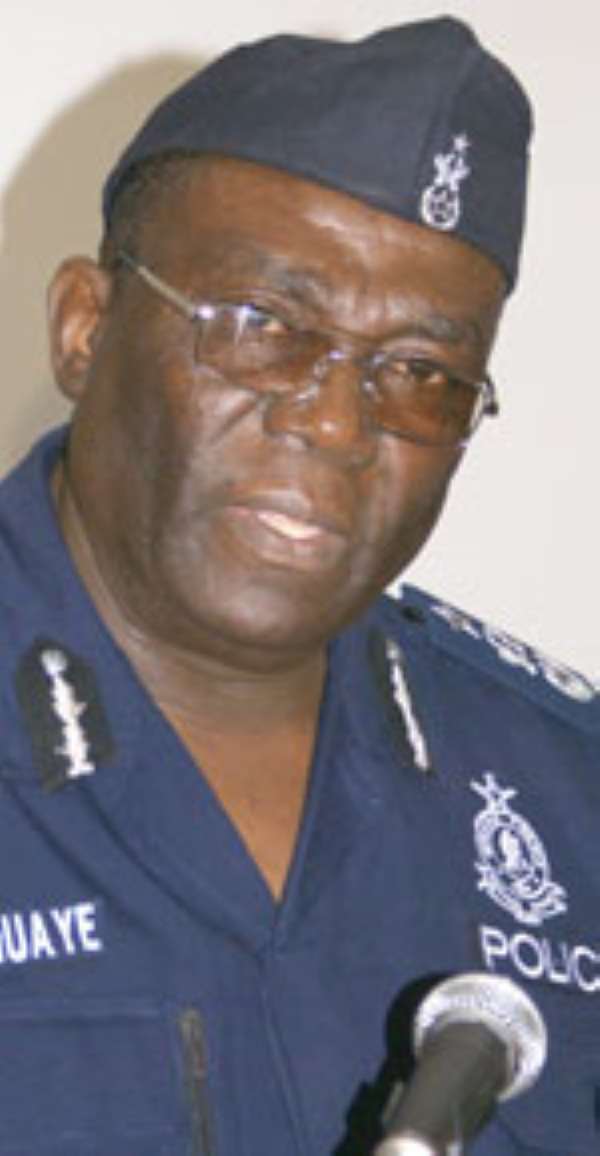 THE Obuasi Divisional Police commander, Superintendent Emmanuel Amissah has expressed concern over the lack of accommodation for police personnel within the Division.
Speaking at the 5th Regional Commander's Parade in Obuasi yesterday, he identified the situation as a major problem confronting the service.The Division consists of three districts namely; Obuasi, Fomena and New Edubiase and has a total of 13 police stations with with 229 personnel manning them.
"The major problem confronting us as a Division is the issue of accommodation. With the exception of the barracks at the Central Police station in Obuasi, we do not have barracks in other areas within the Division. We continue to rent people's houses for officers and men", he stressed.
He announced that they were in the process of negotiating for the acquisition of some of the SSNIT buildings and hoped that under the leadership of the current Regional Police Commander, DCOP Patrick Timbilla, "Obuasi Division will see some improvement in our living conditions'.
On crime, the Obuasi Divisional Police Commander announced that the Division has since January this year recorded 2, 838 crime cases as against 3, 078 cases recorded within the same period in 2008. The figure, he said, is a drop of 240 cases representing 7.4 percent and attributed the success story to intensive day and night patrols carried out by his outfit.
He was happy that activities of illegal miners which threatened the operations of Anglo Gold Ashanti had gone down drastically as a result of education and dialogue on the part of all stakeholders and hoped the existing cordial relationship would "continue to grow from strength to strength".
The regional police commander on his part appealed to his men to be mindful of the good teachings and objective of a parade which includes discipline, commitment and professionalism. "Let me caution you that, any unprofessional or unethical behaviour would not be countenanced as the Police Service is desirous in weeding out the bad nuts in the Service".