'Benitez Will Not Be Sacked'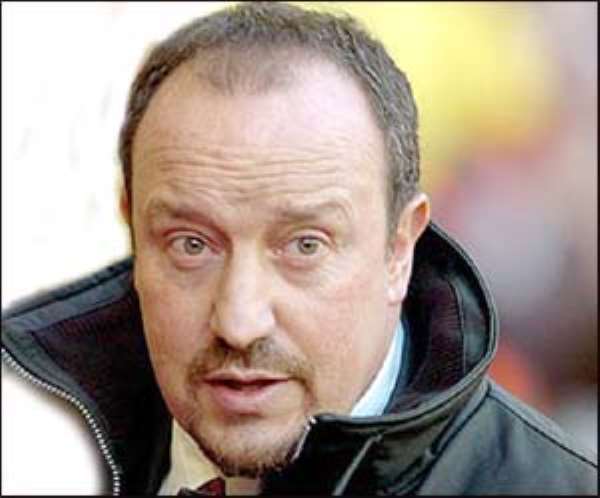 Rafael Banitez
Liverpool chief executive Christian Purslow has insisted manager Rafael Benitez's position is safe, despite the club's early Champions League exit.
Liverpool failed to make it past the group stages for the first time in six years, despite a 1-0 win over Debrecen.
But Purslow said Benitez would remain and added: "He is under no threat.
"I'm on the record as saying Rafa's signed a new five-year contract - he's four months into that contract so to discuss that is not appropriate."
Liverpool's slender hopes of qualifying for the knockout stages were dashed by Fiorentina's 1-0 victory over Lyon.
Despite their own 1-0 win in Hungary, the Reds can finish no higher than third in Group E, behind Fiorentina and Lyon, with one round of matches still to go.
Failure to progress from the group stages left Benitez ruing the late goals conceded against Lyon.
The Reds were beaten 2-1 by the French champions at Anfield before drawing 1-1 at the Stade Gerland.
"It was our own fault in the end, the late goals we have conceded along the way have cost us," conceded Benitez. 
BBC