China Takes African Market By Storm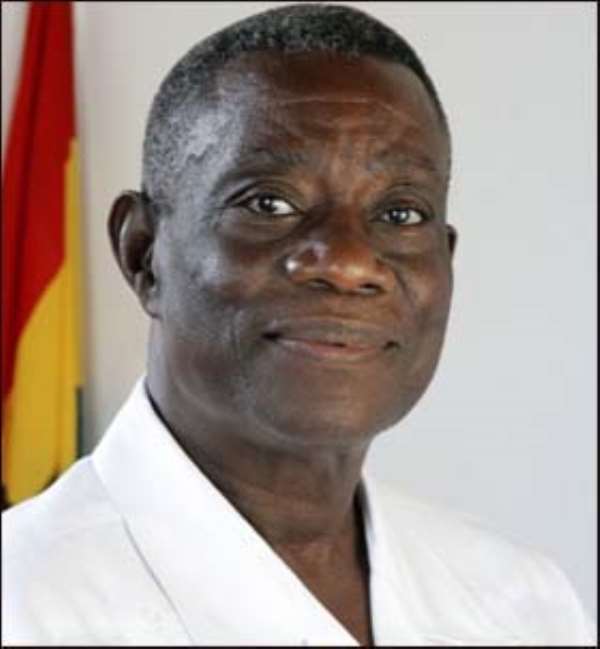 President John Atta Mills
China has gradually taken over the African market with a primary focus on the textiles industry where the growth of its exports constitute a double agony for Africa. 
Exports of Chinese textiles to Africa are especially undermining local African industries while the growth of Chinese exports to the United States is shutting down the promising growth of African exports.
In Ghana, the textile industry continues to face challenges, amid growing competition from cheap imports from China.
A source told CITY & BUSINESS GUIDE that apart from Akosombo Textile Limited (ATL), which is operating fully, household names such as Ghana Textile Print (GTP) and Printex have all shut down their spinning and weaving departments due to cheap imports from China.
These sections employed a chunk of the labour in the industry. However, the companies could no longer afford to accommodate these numbers and pay over 30 times the amount of cheap imports from China.
Textiles that come from China do not only carry the designs of Ghanaian cloths, but are imitated to let them appear as if they were produced in Ghana.
Although the Chinese textiles are not durable, compared to made-in-Ghana ones, they sell far below Ghanaian textiles.
Consequently, most retailers of local textile companies such as ATL, Printex, and Ghana Textiles Prints (GTP) are said to have abandoned the local cloth and are now selling wax prints from China, which is far cheaper.
Due to the hardships, the companies have all resorted to the importation of gray baft and semi-finished cloth for printing in the country.
Industry watchers are thinking about the fate of tertiary graduates who pursue Industrial Art programmes with textile option on the labour market as the sector faces imminent collapse. No wonder students now opt for business programmes at the tertiary level rather than technical courses.
Some members of the Textile, Garments and Leather Employees Union (TEGLEU) recently revealed that the problems with Ghana's textile industry still existed and were getting worse each day.
They argued that there was the need for government to find out why the sector is collapsing and why Ghana cannot compete with China in order to find lasting solutions rather than taking a defeatist approach.
Though stakeholders in the country have made frantic efforts to revitalize the textile and garment industry, this seems to have hit the rocks since the economy is recording a rapid surge in the sale of fake logos and designs of Chinese textile firms on the market.
A worker at Gregory Knitting, George Annan told this paper that "we in the clothing and manufacturing sector are seeing shocking times. Sales in 2003 were reasonable; they were better in 2004, but very bad since 2005 to date."
Mr. Annan wondered how some Chinese inferior products get to the local market.  "Who allow them into the country?" he questioned.
Industry watchers are worried that if the flood gates are opened for the Chinese textiles to saturate the Ghanaian market, then the industry will totally collapse.
They contended that current situation had made it  difficult for local producers of textile to sustain production levels and to operate profitably.
They believe that the dwindling fortunes can be addressed if the state strengthens agencies such as the Customs Excise and Preventive Service (CEPS) to intensify border patrols.
They further suggested that port operations should be tightened to ensure that cheap imports do not slip in.
But how well and soon will the authorities respond to the calls that remain an issue of concern to industry players whose hope of continued survival in the business depend on it.
With regards to the construction industry, Chinese firms are winning important public works due to the very competitive prices that they offer.
China won a contract to build the Bui Dam, the Burma Hall Complex in Accra, one wing of the 37th military hospital, among other projects.
However, the sad news is that the wages paid to the Ghanaian workers are below the minimum wage.
"One thing about China is that after they have given you funds for a project, they then bring in their own people to head managerial positions, leaving most Ghanaians to do the menial jobs.
"The issue of technology and skill transfer is not working," a worker at Bui Dam, who pleaded anonymity, told this paper in a telephone interview.
Apart from the textile industry, investigation shows that Chinese investors have succeeded in flooding the African market with food, beverages and tobacco products in addition to minerals, animal, vegetable oils, wax and chemical products and machinery.  These goods are not so different from the one from the United States.  
Chinese investors, most of whom have registered with the Ghana Investment Promotion Centre (GIPC) as manufacturers, have metamorphosed into retailers, serving as conduits for the massive importation of Chinese products into Ghana.
A Research Consultant with the Ghana Trade Union Congress (GTUC), Kwabena Nyarko Otoo, told this paper in Accra last week that Chinese investors deliberately register as manufacturers to evade the payment of requisite fees for foreign retailers, placing the blame at the doorstep of the Inspectorate Division of GIPC and Registrar-General's Department.
He described the approach of both institutions as sluggish and ineffective.
Mr Otoo stated that investigations by his outfit on some of the registered Chinese manufacturers revealed that they were no more manufacturers, stressing, "A call to a Chinese manufacturer who has registered with GIPC as a mattress manufacturer showed that he was in serious retail with about five indigenous staff.
 "Another visit to a company at Tema also revealed the expatriate was not into manufacturing and had only 3 workers."
According to Kwasi Adu Amankwa, Secretary General of Africa Regional Organisation of the International Trade Union Confederation (ITUC-Africa), Government has failed over the years to properly interpret the Chinese language of Ghana's business policies and code.
This, he explained, has led to the undue exploitation of indigenous people by Chinese employers. The minimum basic wage for indigenous staff of Chinese companies is GH¢3, while that of the Ghanaian worker is pegged at GH¢2 instead of GH¢2.655 as required by the law.
Should any indigene get sick or hurt by any machinery during work, the Chinese employers ask them to seek for treatment at their own cost and pay the salaries of indisposed workers based on how many days they have worked.  
K.F Young, a Chinese national working with the Ghana Judicial Service told this paper that his people come to Ghana with the aim of doing business.
"Chinese produce more than what they need; hence there is the need to export what is left," he stated.
In Nigeria, Vanguard Newspaper reported that two 220,000 workers in the textile industry have lost their jobs in the past 10 years due to the closure of factories as a result of imports from China.
80 percent of the affected workers have since taken to the riding of commercial motorcycles, popularly called "okada," the report stated.
The Director General of Nigeria Textile Manufacturing Association (NTMA), Jolaoso Olarewaju, said between 1996 and 2006, the number of employees on the association's employment data had reduced from 250,000 to less than 30,000.
He said within the period under review, the numbers of closed textile companies namely Kaduna Textile Mill, UNT PLC, Supertex, Enpee, Afprint, among others also fell to 40 from 175, while cumulative production dropped from 1.5 billion to less than 400 million metres of fabrics per year.
Mr Olarewaju attributed most of the problems affecting operators in the sector to smuggling, faking and counterfeiting of locally made fabrics by the Chinese.
Low cost imports from China have largely devastated the Nigerian textile and other consumer industries at Kano and Kaduna.
Given Nigeria's underdevelopment and unreliable power supply, which forces most industries to rely on back-up diesel generators, the prospect of the country in regaining a competitive edge seems remote.
South Africa is another country that provides a good example. Reports say Chinese exports of textiles to South Africa grew from 40 percent of clothing imports to 80 percent by the end of 2004.  
Out of 100 T-shirts imported into South Africa, 80 were from China. From 1996 to date, employment in the textile industry had decreased. By the end of 2002, reports revealed that 75,000 had lost their jobs in the industry.
South Africa's clothing exports to the United States also dropped from $26 million in the first quarter of 2004 to $12 million for the first quarter of 2005 due to growing competition from cheap imports from China.
The situation has compelled South African industrialists and workers to clamour for protective action, which was also joined by church leaders and opposition leader, Tony Leon.  
The country's trade union federation is also calling for a restriction on Chinese imports, urging retailers to stock 75 percent of locally made goods. Industry players are also calling for customs officials to impound undervalued Chinese imports.
In Lesotho, more than 10 clothing factories were closed down in 2005, throwing at least 10,000 employees out of work due to the growing competition from cheap imports from China.
Though China has been forthcoming in providing assistance and investment in Africa with few strings and considerable cash, it has equally been firm in defending its export policies.  
The interesting thing is that while some people want African Governments to restrict or ban the import of non-essential commodity from China; others think otherwise.
China's Economic and Commercial Counselor in South Africa, Wen Jiabao warned Africans recently that "unfair and discriminative restrictions will never be accepted by China."  
He pointed out that China was within its rights under the WTO and had invested carefully during the last 10 years to become efficient and competitive.  
"Thanks to the arduous efforts over the years, the Chinese textiles and clothing industry managed to sharpen its international competitive edge and gained the comparative advantages its now enjoys," Wen Jiabao stated.
He added that even if African countries placed restrictions on Chinese goods, they would not be able to control the substitute flow of goods from India and Pakistan. The solution, he said, was for Africa to adopt a "positive attitude.
The Chief Executive Officer of Ghana Chamber of Commerce and Industry, Sal Doe Amegashie, told the media recently in Accra that a ban would not solve the problem.
"China is the economy of today and tomorrow and Africans must learn from them. We need to send people to China to learn about their work ethics, among other things," he suggested.  
The question then is does China want to be seen in Africa as the defender of rogue states and an aggressive seeker of Africa's natural resources without regard to transparency, development and stability ?  
Is there room for developing some rules in which Chinese economic gains for Africa and itself can come side by side?  
The writer of this piece suggests that it is better to explore these possibilities than to start down the path of trying to limit Chinese influence.
Next week, the writer of this piece would look at why majority of Ghanaians prefer Chinese products to others in the market even though they are considered inferior.
Grab your copy of Daily Guide next week and read this interesting article, which is being supported by Panos Institute of West Africa (PIWA).
By Felix Dela Klutse