2010 Budget: Huge NPP debts, a burden to government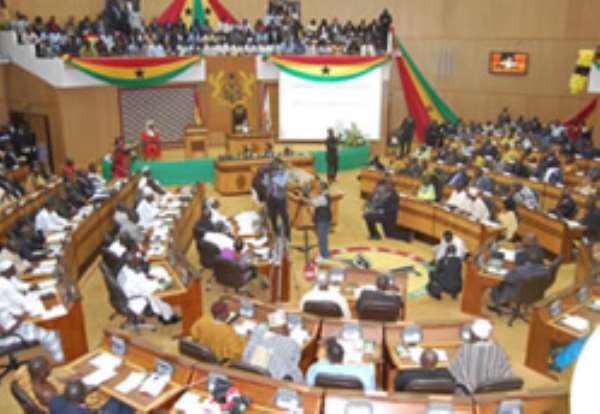 Dr Duffour presents 2010 budget on the floor of Parliament on Wednesday
Finance Minister Dr. Kwabena Duffour has blamed the cascading effects of huge debts it inherited from the erstwhile NPP for the slow pace of the economic growth in 2009.
He said government has been strangled by huge arrears mostly from contracts which were awarded in breach of the procurement law.
He made these statements during his presentation of the 2010 budget on the floor of Parliament on Wednesday.
According to him, the government inherited an unprecedented fiscal deficit (expenditure exceeding revenue) which necessitated the NDC government to refocus and stabilize the economy.
He feared more debts would be uncovered, especially at the Ministries, Department and Agencies, citing some GH¢10.1 billion owed by the Accra Metropolitan Assembly and others in the District Assemblies.
Dr Dufuor said prudent economic management by the NDC government is gradually bringing the dire economic situation under control.
More soon;