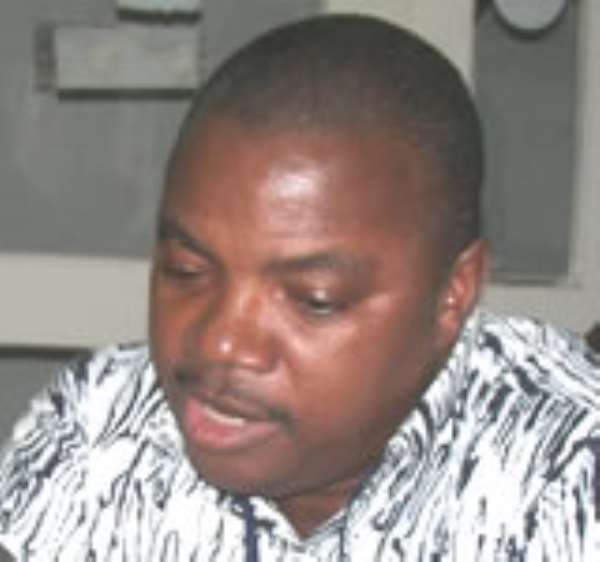 Ransford Tetteh - GJA President
Pandemonium broke out at an Accra court yesterday when media cameramen and women were subjected to verbal and physical attacks by some policemen who received their sentences.
Armed policemen and others increased the number of persons at the court where the tension was rather high.
Matters came to a head when the security personnel lost control of the situation, as the convicted junior police officers sought to attack their senior officers for being responsible for their woes.
 Cynthia Essandoh, a Ghanaian Observer reporter, was physically attacked for allegedly taking a photo of the first accused person.
She was held by the neck and pulled over by the convict who tore her blouse. When it was later discovered Cynthia did not take a photo of the man after all, the police on duty apologized to her.
A Joy FM reporter had his turn as he was pushed from the top of the staircase and suffered a torn shirt for refusing to let go of his recorder. A TV cameraman suffered a similar ordeal.
Relatives of the convicts joined in the melee and heaped tons of insults on cameramen and reporters present, while other amongst them held their heads with their hands and wept like little babies.
By Cephas Ganeo Jos