University Exams In Danger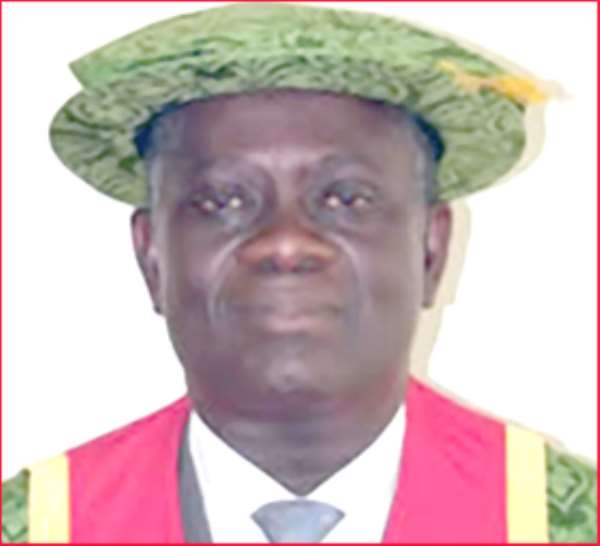 Prof Kwesi Adarkwa-KNUST Vice Chancellor
THE3 END of semester examinations in the six public universities in the country are likely to run into serious difficulty following the sit-down strike embarked on by members of the Teachers and Education Workers Union (TEWU) and Federation of University Senior Staff Association of Ghana (FUSAG).
The examinations, which are scheduled to start next Monday, may not come off as planned unless the government takes drastic measures to satisfy the demands of the striking members of TEWU and FUSAG.
TEWU and FUSAG embarked on an indefinite sit-down strike on Monday, November 16 2009, after the week-long ultimatum they gave to government to pay their seven months' salary arrears expired.
Since the strike action began on Monday, academic activities on the various campuses of the public universities, according to reports, have come to a stand still.
At the Kwame Nkrumah University of Science and Technology (KNUST) for instance, the library and lecture halls have remained closed, thereby disorienting the students who are feverishly preparing for their end of semester exams.
Speaking to DAILY GUIDE, the local President of FUSAG at KNUST, Asare Bediako, explained that they have laid down their tools due to the government's refusal to pay their salary arrears in full.
He elucidated that since the government agreed to give them a salary adjustment of 17 per cent in January this year, it has failed to pay the outstanding seven months arrears up till now.
Mr. Bediako indicated that the Memorandum of Understanding (MOU) which was agreed on with the government stressed that half of the arrears be paid by September, and the rest in November.
He said the government has not only failed to pay the arrears, as spelt out in the MOU, it has deceived them on three different occasions with a bounced cheque.
Mr. Bediako disclosed that it took the strike action which began on Monday to push government to hurriedly issue a cheque which contained three and half months of the arrears.
In spite of this welcoming news, he emphasized that they will not call off the strike until the government pays all the arrears in full because they have realized that the government is playing tricks on them.
Meanwhile, the Vice Chancellor of KNUST, Professor Kwesi Kwafo Adarkwa, has called on the government to, as a matter of urgency, deal with the situation to ensure that academic activities on campus go on uninterruptedly.
The students have also added their voice to the call on the government to amicably settle the impasse to ensure that the end of semester exams can go on without a hitch.
From Morgan Owusu, Kumasi