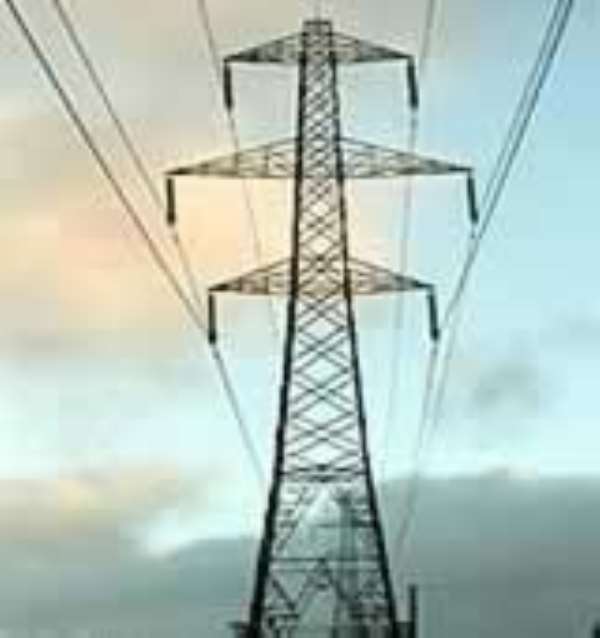 The uncontrollable power outages and the resultant load shedding exercise that hit the country a couple of years ago have started again. City & Business Guide investigations revealed that the power cuts started about two months ago, affecting all parts of the country.
The Ghana Grid Company Limited (GRIDCO) and the Electricity Company of Ghana (ECG) have on several occasions, dispelled suspicions of power rationing lately, explaining that the recent power outages were due to some technical hitches at the various ECG and GRIDCO sub-stations.
However, the outages are becoming a rampant feature, particularly during weekends. The investigations further indicated that the water level in the Akosombo Dam, which supplies about two-thirds of power in the country, is almost near its minimum level of 240.15ft or 73.15m.
On October 29, 2009, the water level, according to a press release issued by the Volta River Authority (VRA), was about 270.25 feet.
Also, the Aboadze Thermal Plant, which supplies about 550 megawatt (MW) of electricity, had on some occasions witnessed some maintenance work.
At Weija, Mallam, Lapaz, Taifa, Madina, Adenta and other parts of Accra, electricity goes off at anytime and returns after an eight-hour period.
Michael Ofori, a resident at Madina estate, reacting to the situation, registered his displeasure about the development, saying, "it has on most occasions, caused fire outbreaks in homes and had obstructed the smooth flow of individual businesses which depend on electricity."
Power outages have been occurring in parts of Mallam and Gbawe for days; with other surrounding areas enjoying electricity.
At the same time, Abeka Lapaz and Adenta have also been experiencing this problem.
Among the affected consumers of electricity are students, particularly in the tertiary institutions.
George Lartey, a student of one of the prominent tertiary institutions in Accra said: "We want the authorities to tell us what is happening since these outages are affecting our studies."
"The government should come clear and tell us what is happening to our power supply systems. Our electric gadgets are being destroyed every now and then," Mrs. Mabel Owusu of Kwabenya in North East Accra said.
Mr. Paul Mensah of Nungua also expressed his anger, indicating that "the present situation is so alarming since we do not even know when electricity would go off.
"You see, it is so bad that you cannot plan whether to iron your clothes at this time or put your electric gadgets off at this moment."
A couple of years ago, the nation was wrecked with load shedding as the Akosombo Dam experienced low water level, forcing the then New Patriotic Party (NPP) administration to import emergency thermal plants to shore up electricity production.
Former President John Agyekum Kufuor was able to secure a loan from China to be used for the construction of a 400MW hydro-electric dam at Bui, which would be completed in 2012 to add to the country's energy demand.
Source: Daily Guide