Three expatriates with HINI Quarantined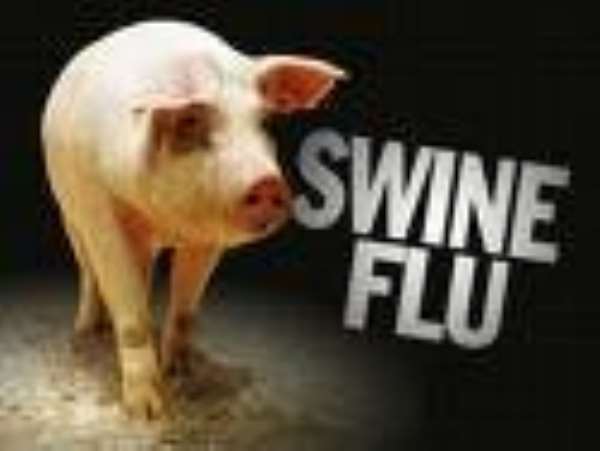 Three expatriates are being quarantined in the western region on suspicion of carrying HINI Influenza.  The Deputy Regional Director of Health Services, Dr. Kwaku Amin Karikari  who is also in charge of Public health said the three are being kept at Chirano in the Bibiani Awiaso-Bekwai District and Essipong near Takoradi.
Meanwhile the Western Regional Directorate of the Veterinary Services Department is carrying out surveillance at the Ghana-Cote d'Ivoire entry points to prevent the entry of rabies infected dogs and other sick animals from entering the country.  
The Regional Veterinary Officer, Dr. Samuel Mark Opoku, disclosed this at a meeting of selected heads of departments and students from the Ghana Armed forces College. He said research indicates that animal related diseases like rabies, tuberculosis and sleeping sickness are predominantly high in the Western Region.  Dr. Opoku said it is for this reason that the Veterinary Services Department will embark on a massive vaccination of pets against rabies infection and the spread of the disease in the region.  
He advised farmers to liaise with the  Department to check the outbreak of animal related diseases by adhering to simple measures such as biosecurity, whereby they will prevent strangers and foreign animals from entering their farms.  Dr. Opoku said 97 dog bite cases were reported to the Department from January to October this year.
He said rabies infected pets are normally wild and that such pets should be sent to the Veterinary office for examination and diagnosis instead of keeping them at home.