CEPS, FDB tango over sale of unwholesome rice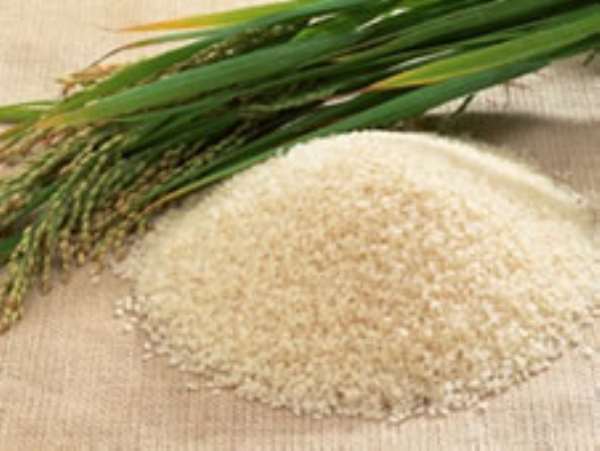 CEPS, FDB at each others throat over unwholesome rice

© Copyrigh myjoyonline
The sale of unwholesome rice to a private feed miller in Akuse has provoked a row between two state institutions- the Customs Exercise and Preventive Service (CEPS) and the Food and Drugs Board (FDB).
The rice bags had been labeled "treated with poison not to be used as food, feed or oil purposes," but officials of CEPS say they sold the consignment after further checks proved it could be used for animal feed.
Annie Anipa, Assistant Commissioner for Public Relations told Joy News' Bernard Saibu that initial tests declared the rice unfit for human consumption and that the entire consignment was prepared for destruction.
They however, rescinded their decision after the application came from Divine Feed Miller that it wanted to use the rice for animal feed.
According to Annie Anipa, CEPS gave samples of the rice to the company for preliminary tests on the company's birds and the results were positive.
She added her outfit later auctioned the bags to the company after it received the appropriate certification from the Ministry of Agriculture - Animal Production Division and the proceeds duly paid into the government chest.
Asked how CEPS was going to monitor if the consignment was going to be used for the purposes for which it was procured, Annie Anipa said they will rely on the integrity of the company to keep their promise.
But the FDB said CEPS overstepped their bounds.
Dr Mohammed Alfar who is in charge of bio-safety at the Food and Drugs Board said CEPS had "no business even thinking of selling the consignment as animal feed" when the label on the consignment was clear and unambiguous.
He described as untenable claims that nothing happened to some five weeks old birds when the samples were tested on them.
"If we go ahead and accept the fact that they tested it on their birds and they did not die, that is still not a good argument. The fact that the birds did not die does not mean there were no residues left in the birds.
"In the final analysis this same birds with the residues in their stomachs will finally end up as food for humans since there is a direct link between feed and food, he argued.
"At this point CEPS should stop defending this position. Mistakes have been made, let's all accept it," he said.
Meanwhile six people have been granted bail in the sum of GH¢8,000 each by a circuit court at Akuse for purchasing the unwholesome rice. They insist however that they did no wrong having bought the consignment legally from CEPS.
The FDB has meanwhile taken custody of the rice and says it will in due time destroy the consignment.
Play the attached audio for excerpts of the arguments
Story by Nathan Gadugah/Myjoyonline