Rename Airport After Osagyefo Dr Nkrumah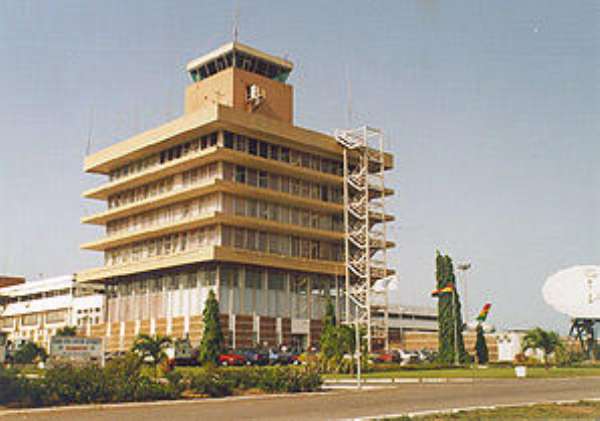 Hohoe, Nov. 14, GNA - Mr Anthony Korsi Kumeni, a retired Civil Servant, has passionately appealed to President John E. A. Mills to rename the Kotoka International Airport after Osagyefo Dr Kwame Nkrumah.
He said Dr Nkrumah has left remarkable prints on the conscience of Ghanaians through his efforts to lay the developmental foundation for national socio-economic prosperity and none of the successive leaders compare to him.
Mr Kumeni, who was speaking to the Ghana News Agency, in an interview, said naming the airport after Lieutenant-General Kotoka after the 1966 coup was "a clear case of self glorification."
He said the events that led to the toppling of the Government of the Conventions Peoples' Party (CPP) in 1966, only succeeded in reversing the developmental wheel.
Mr Kumeni said the Kotoka-led coup d'etat brought untold hardship such as unemployment, corruption, indiscipline, tribalism, nepotism and prostitution.
He appealed to President Mills to revisit the issue and explore measures to revive all defunct factories established under the CPP as a means to employ the youth.
Mr Kumeni said changing the name of the airport to Dr Kwame, a pillar and one of the torchbearers of Pan-Africanism, was 'a ready-made marketing strategy' to advertise the country on the global marketplace.
He said: "Giving our premier President a treble by inscribing his name on the airport after being named after a University and a 'Circle' in the centre of Accra would be an icing on the cake.
"Men are born every day but great men are born once a century. The mission and vision of Dr Nkrumah is more relevant today than it was some time ago. Let us celebrate our heroes in a constructive manner."
Mr Kumeni recounted some of the achievements of Dr Nkrumah, which include the Ghana Industrial Holding Corporation (GIHOC) and factories for shoes, meat, tomatoes, matches and glass.
GNA