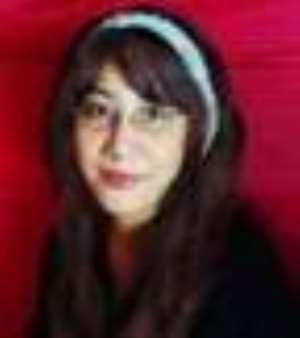 In Thailand, more than 3 million people are living with diabetes. There is an urgent need to scale up the diabetes prevention and education, says Wittaya Kaewparadai, Minister of Public Health, Thailand.
According to the International DiabetesFederation (IDF), diabetes education and prevention is the World Diabetes Day theme for the period 2009-2013. The World DiabetesDay campaign calls on all those responsible for diabetes care to understand diabetes and take control.
"We have to educate Thai people to prevent getting diabetes by reducing the risk and modifying lifestyles and consumption behaviours," says Wittaya. "More than 980,000 health volunteers are sent by the Ministry to conduct surveys and provide diabetes-related education to encourage people to reduce consumption of food that increases their vulnerability to diabetes, like sweets. There is a need to pay more attention to healthcare and healthy lifestyles," says Wittaya.
"For those people who are living with diabetes presently, we provide special care to manage diabetes. There is regular screening for people with diabetes, especially for those who may be at risk of diabetes retinopathy, which is one of the major preventable cause of blindness" informs Wittaya, Minister of Public Health, Thailand.
"We received financial support from Denmark when HRH Crown Prince Frederik of Denmark and HRH Crown Princess Mary (his wife) came to celebrate 150 years of Thai - Denmark relationship in Bangkok in November 2008. In addition to this financial aid, with the support of the World Diabetes Foundation (WDF), we started the mobile car units providing diabetes scanning, consultations and diabetes retinopathy treatment to the populations in Thailand. These two cars will also provide services to people one day before World Diabetes Day, 14 November, at Nakhon Sri Thammarat and Surachthanee (in Thailand)" further added Wittaya.
Diabetes claims 4 million lives every year and is a leading cause of blindness, kidney failure, heart attack, stroke and amputation. According to International Diabetes Federation (IDF), if the current rate of diabetes growth continues unchecked, the total number of people living with diabetes worldwide will exceed 435 million in the next 20 years.
"The world needs to invest in integrated health systems that can diagnose, treat, manage and prevent diabetes," said Professor Jean Claude Mbanya, the new IDF President. "Governments also need to invest in actions outside the formal health sector, particularly in promoting healthier diets and physical activity, to reduce obesity and the risk of type-2 diabetes. Without effective prevention diabetes will overwhelm health systems and hinder economic growth" further added Mbanya.
"It is estimated that 50,000 - 60,000 of people living with diabetes in Thailand would develop blur vision or blindness. Instead of waiting for them to come to hospital which sometimes becomes too late to provide effective prevention and cure, we move ahead to reach out to them and prevent or treat as required. There are ophthalmologists and specialists with well-equipped advanced diagnostic and therapeutic facilities, to treat patients in faraway villages free of cost. We expect that by next World Diabetes Day 2010 we will prevent 4,000 people from blindness" said Dr Sriwanna, Head of Academic Department, Public Health Ministry, Thailand.
In many high-burden diabetes countries like India, China and USA, there are efforts to educate people to reduce consumption of junk food. There are regulatory laws to check misleading advertisements as well. "We still don't have any law to check the amount of sugar in snacks, or to regulate the TV advertisements yet, but we have been asking the companies or entrepreneurs to reduce the sugar in their products and if they cooperate then they can mention it on the label as healthy food/snack. I understand that if we seek cooperation and give education to people, every company will finally follow. We also provide statistics and information about what kind of food/beverage are unhealthy to people" informs Wittaya. "We are also campaigning in schools and giving rewards to school which do not sell junk food to children" said Wittaya.
"Growing numbers of Thai people especially from middle-income group are buying more healthy food, pesticides-free vegetables, brown rice, among other healthy food products. 'Khon Thai Rai Pung' campaign to raise awareness about obesity and to encourage Thai people to reduce their weight by having more physical activities is also giving encouraging results" said Wittaya.
"In cooperation with the Food and Drug Administration (FDA), we are opening pesticides-free markets like Sam Yan Market, where there is an officer from the FDA to check every entrepreneur and certify the quality of food product" informs Wittaya, the Thai Public Health Minister.
"This year we are also promoting Tambon Health Stations to become Tambon Health Promotion Hospital at about 2,100 places around the country" informs Wittaya. "Besides providing treatment, these centres also provide health promotion services" says Wittaya.
"This year we received great support because everyone already realized that Diabetes is a growing public health challenge for Thailand," said Professor Wannee Nitiyanant, Vice President, Diabetes Association of Thailand under the Patronage of Her Royal Highness Princess Maha Chakri Sirindhorn.
"There will be campaigning and activities on diabetes education and prevention, free diabetes and health check up on how at risk you are, and facilities to cater to other related health problems such as high blood pressure at Lumpini Park" says Professor Wannee.
According to the International DiabetesFederation (IDF), the key messages of the World Diabetes Day (November 14) campaign are:
* Know the diabetes risks and know the warning signs
* Know how to respond to diabetes and who to turn to
* Know how to manage diabetes and take control
Thailand seems to be gearing up to improve diabetes prevention and education to prevent diabetes and diabetes-related complications, alongside scaling up quality care and services for people living with diabetes.
Jittima Jantanamalaka, CNS
(The author writes for Citizen News Service (CNS), is the Direc