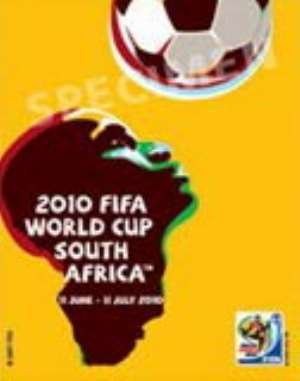 The FIFA World Cup is, arguably, the world's greatest single sports event and therefore a very valuable commercial property. FIFA has therefore established a closely controlled marketing programme for the protection of their commercial partners, who give the event its financial support in return for a package of marketing rights.
There are various levels of commercial partnership, with each of these commercial partners having total exclusivity within its respective product and or service category.
The sponsors for the South Africa 2010 World Cup are Budweiser, Continental, MTN, Castrol, McDonalds, and Satyam; whilst the partners are Adidas, Emirates, Sony, Coca Cola, Hyundai and Visa.
The use of appellations such as 'Official Sponsor', 'Official Supplier', 'Partner', 'Product / Service', and 'Licensee' in connection with the FIFA World Cup is strictly limited to the official partners.
Such restrictions also apply to the use or adaptation of the official logo of South Africa 2010 and of FIFA, to the official mascot of South Africa 2010 ('Zakumi') and to the image of the FIFA World Cup trophy, as well as to designations such as "FIFA World Cup", "World Cup Team", "South Africa 2010" and others, also in other languages. The FIFA Fair Play logo also falls under these restrictions.
At the same time, certain advertising restrictions are imposed under FIFA's contract with the international television consortium. In all case, restrictions are enforced in order to ensure the long-term continuity of FIFA's sponsorship programme, which in turn guarantees the economic basis for this and future editions of the World Cup. It is therefore not only legally essential, but also in the interests of football as a whole, that these commercial regulations are always respected.
NATIONAL ASSOCIATIONS OR PARTICIPATING NATIONS
FIFA also recognizes that the national associations have commercial partners of their own, and effort is made to permit their presence in a controlled manner during the World Cup finals. However, the status of national team sponsors does not give such companies any right to associate themselves in any way with the World Cup itself, with the official logos and mascots, or with FIFA.
However, there are no restrictions regarding advertising on players' equipment during training sessions on non-match days, either at the teams' own training-ground or in the World Cup stadium.
Furthermore, it is expressly forbidden, under FIFA Statutes, for any members of team official delegations to make any form of political or religious statement, by whatever means, in any part of the entire stadium area at any time. It is similarly forbidden for delegations to encourage fans or other non-official persons to attempt to make such statements.
TRAINING GROUNDS & ADVERTISING OPPORTUNITIES
It must be noted that whilst advertising in the South Africa 2010 stadia is strictly reserved for the official sponsors of the FIFA World Cup; and at the official training-grounds used by the teams during the official period of the World Cup reserved for the official partners; the finalist national associations are free to conclude agreements, as they may wish, with owners or authorities of grounds used for training before the official period i.e. 5 days before the first match. However, during their training sessions, the players' clothing may display the national teams' sponsors.
ARRANGED CAMPS & UNOFFICIAL TRAINING PERIODS
It must also be noted that camps arranged by the associations of their own accord in other grounds during the unofficial training period (i.e. six days or more before the teams' first match) to acclimatize and train for the World Cup are not affected by these restrictions. During this unofficial training period, the owners of the grounds are free to display advertising of their choice in their grounds, and national associations may, with the agreement of the training ground owners and the 2010 South Africa LOC, also display their own advertisements in the grounds.
NATIONAL TEAMS' SPONSORS & PRESS CONFERENCES
Again, national team sponsors may also be promoted at press conferences held by teams in their hotels or in other areas which the associations may have organised, at its cost, for media or public relations activities. That is a clear opportunity or window that could be used well for the purposes of this workshop.
NATIONAL TEAMS' SPONSORS & PROHIBITION FROM LINKAGES
It must be stressed also that national teams' sponsors are prohibited from being linked in any way with the FIFA World Cup, South Africa 2010 either before, during or after the final competition. National Teams' sponsors may claim distinct and exclusive connections with a certain team, say Ghana Black Stars, but not with the FIFA World Cup, South Africa 2010.
APPRECIATION OF BACKGROUND
Certainly, there are a number of restrictions associated with participation of any nation in the FIFA World Cup, South Africa 2010 inclusive. It is for this cardinal reason that this workshop should be placed in its proper perspective so that as a nation we can appreciate the bigger picture if we are to maximize the benefits that will accrue to us, even outside football as we piggy-back.
Business Opportunities
The platform provided by the Ghana's appearance at the 2010 World Cup should be seen more by the bigger picture of national aspirations and goals, and that is, how can we harness the accruing opportunities to not only grow local businesses but also enhance the GHANA brand.
Merchandising & Licensing Rights: Black Stars & FIFA
Industry analysts estimate the value of the global market for sales of licensed merchandise is in excess of US$170 billion per year (License! Magazine, 2005) and sport accounts for about 11 per cent of the global market. For sports rights owners of all sizes, Licensing & Merchandising (L&M) is an essential part of the business mix, both producing revenue and re-enforcing the sense of fan identity and belonging.
L&M is one of the most powerful contemporary forms of marketing and brand extension available to brand owners, including Ghana, today. Sports rights owners face a raft of issues from accessing new and developing markets to establishing the limits of brand extension; and from maximising retail performance to fulfilling the ever growing potential of new media.
Thus, L&M in the context of the 2010 World Cup should be seen not just in terms of realizing new revenue opportunities, but on how to use both to take one's brand to the consumer.
There are two clear opportunities for licensing and merchandising. The first is with the Black Stars / Ghana: here the major interest will be the sale of flags in South Africa in addition to replica PUMA shirts.
I am not too sure which state institution is responsible for who should have the rights to produce and sell Ghana flags, either in the country or outside? This is one area where those involved will have a field day.
This will not be the case with the Black Stars over the sale of replica jerseys. The official kit sponsor of the team is PUMA, and until it nominates a Licensee, will be handling all replica jerseys, within the FIFA restrictions. Again, with South Africa's strict anti-ambush marketing laws, anybody who will attempt to cash in on this business will definitely face the full rigors of the law. There is the possibility of business for a PUMA Licensee to secure the rights to exclusively market and distribute the team's replicas, both in Ghana and South Africa.
It is also important to note that, no articles intended for commercial use (such as players' shirts for fans - replicas) may bear the legally protected official emblem, mascot or trophy unless permission has previously been granted by the rights holders, FIFA. Under no circumstances may players' shirts intended for sale to fans bear the competition designation, FIFA WORLD CUP SOUTH AFRICA 2010.
The beauty of the South Africa expectations is that FIFA itself will be marketing its range of apparel, accessories and footballs in Africa through sub-licensees in various countries across the continent. This is also a fine opportunity for a local distributor, wholesaler and or retailer to make business and grow revenues in Ghana.
TV Live Telecasts
There are certain advertising restrictions imposed under FIFA's contract with the international television consortium, and this was made manifest during the recent FIFA Under-20, Egypt 2009 as well as the on-going FIFA Under-17, Nigeria 2009 World Cup tournaments.
For me, my heart is gladdened by an experiment which was initiated during the 26th Africa Cup of Nations, Ghana 2008 Championship when the opportunity was offered to all TV networks in the country to form a consortium to be able to carry the entire tournament live and earn some income.
This has advised the current understanding of Ghana TV Consortium, made up of the three local TV Networks – GTV, Metro TV and TV3 – handling the TV, Radio, Video Screen, Video Centres, Public Centres and Internet Broadcast rights for the FIFA / AUB official media rights owners of all FIFA events to be telecast live / delayed in Ghana, including the telecasting of the three FIFA world cups, incidentally all hosted on the African continent – Egypt 2009, Nigeria 2009 and South Africa 2010.
The rights of the Ghana TV Consortium include:-
1.2.1 Radio Free-to-Air rights in Ghana for Off-Tube Commentary in all languages; 1.2.2 Non-exclusive Large TV / Video Screen Projection in Ghana, i.e. any use of the above tournaments free-to-air TV signal in Ghana for commercial or promotional purposes through:-
Video Screen projection, or large TV screen in any enclosed halls such as auditoriums, conference halls & centres, theatres in Ghana; and the use of video screen projection, or large TV screens, in any outdoor venues such as Public Centres, Parks, Regional Centres, Cultural Centres, Mass Bars / Restaurants promotions in Ghana.
It is very important to emphasize that it is therefore illegal and an offense for anybody to use free-to-air TV signal of "FIFA World Cup Events" without the requisite consents, or access fee, be it for free, promotional or commercial use.
Fan Zones & Public Viewing
Now the issue of Fan Zones and Public Viewing in Ghana is clear: it is illegal, unless it is with the requisite consents or access fee payments.
Prospective sponsors of such enterprise should insist on the requisite consents before participating in such events.
Corporate Hospitality's Franchise
The license for corporate hospitality for the 2010 South Africa has been secured by a company and it is important that all institutions desirous of acquiring corporate seating, engages this company, especially those who would want to use the event to reward loyal customers and employees.
I want to believe that this company can also offer other incidental services to facilitate any package desired by any Ghanaian company. Personally, considering the hazards of the business of securing tickets in confined same area(s) to accommodate a number of customers or staff, it is prudent to engage the services of licensees for such exercise.